Apple vs Samsung vs HTC, comparing SG Note 2, One X+, iPhone 5
If you are looking to pick up a nice new shiny smartphone in the next few weeks there is certainly plenty of worthy handsets to choose from, and if you don't really have any brand loyalty the range is even bigger. Today we are looking at handsets from Apple, Samsung, and HTC in the shape of the Galaxy Note 2, One X+, and iPhone 5.
There will be some of you that have already decided what your next handset will be, but if you are stuck between any of these handsets this article may be able to help you with your choice. For some users it will be down to brand or platform preferences as many iPhone owners will eventually upgrade to a later model, but there will be some that were disappointed with the iPhone 5 and luckily there are plenty of great alternatives out there.
Processor and Power
The Apple iPhone 5 uses the new A6 processor which is dual core and clocked at 1.2GHz, and while this doesn't compare to the other handsets it is promised to be twice as fast as the iPhone 4S. The Samsung Galaxy Note 2 uses the company's own quad core Exynos processor clocked at 1.6Hz, while the HTC One X+ has a 1.7GHz NVIDIA Tegra 3 quad-core ARM Cortex A9 chip.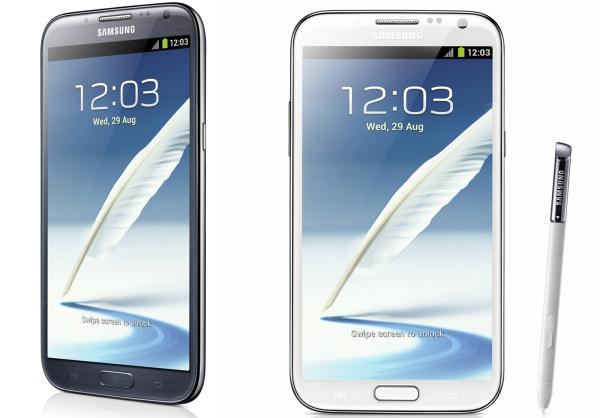 Display
The HTC One + has a 4.7-inch S-LCD 2 display with resolution of 1280 x 720 with 312ppi, while the iPhone 5 uses a 4-inch Retina Display with a resolution of 1136 x 640 and 326ppi. This compares to the Samsung Galaxy Note 2 that features a 5.5-inch Super AMOLED HD display with 1280 x 720 resolution and 267ppi.
RAM and Storage
The Note 2 has 2GB of RAM with storage from 16GB up to 64GB that can also be expanded via microSD card, while the One X+ has 1GB of RAM and either 32GB or 64GB of storage that is not expandable. The iPhone 5 meanwhile also has 1GB of RAM and 16GB, 32GB, and 64GB of storage that again is not expandable.
Camera
The iPhone 5 uses an 8-megapixel camera on the rear with 1080p video capture while on the front is a 1.2-megapixel unit, and the HTC One X+ also has an 8-megapixel rear camera with 1080p video capture, but features a 1.6- megapixel front facing camera with 720p video recording. The Note 2 has an 8-megapixel shooter on the rear with a 1.9-megapixel front facing camera.
Battery
Owners of the Galaxy Note 2 have been praising battery life on the handset that is powered by 3,100 mAh unit, which compares to the iPhone 5 that uses a 1440 mAh battery and the HTC One X+ is using a 2100 mAh battery.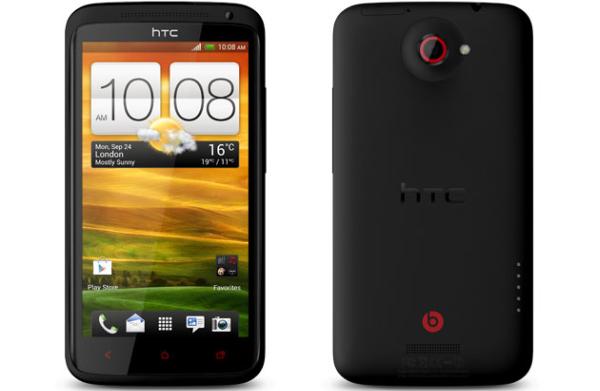 Dimensions
The iPhone 5 measures 123.8mm x 58.6mm x 7.6mm and weighs 112 grams with the HTC One X+ measuring 134.36mm x 69.9mm x 8.9mm weighing 135 grams, and the Galaxy Note 2 is 151.1mm x 80.5mm x 9.4mm and weighs 183 grams.
So there are a lot of decent smartphones available to consumers this Christmas but what do you think will be the most popular, and what are you planning on getting?