iPhone 5 3000mAh battery case looks fantastic
When using your shiny new iPhone 5 at home or out and about, you'll want to keep your beloved iOS smartphone looking as good as new for as long as possible. There are iPhone 5 cases available that will do this for you, but they don't offer a extended battery and a stand with that protection; but there is one available.
What we have for iPhone 5 owners consideration today is the iPhone 5 battery case and stand, a case that not only offers uncompromising protection for your iOS smartphone, but also features a built-in 3000mAh battery, along with the ability to double as a stand.
The iPhone 5 battery case and stand doubles the battery capacity of your handset, whilst offering a case with a hard shell backing and metal edging for all round protection against accidental dropping and scratching, along with a secure docking system.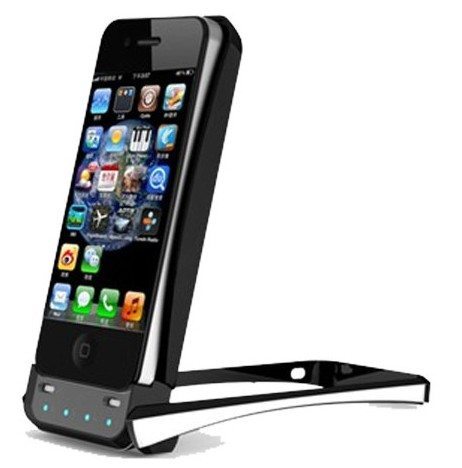 This case for your iPhone 5 also enables you to stand your handset in either portrait or landscape orientation simply by folding down the metal edging to form a stand that delivers an ideal viewing experience.
You charge the case until all the little lights turn blue, and then slip your iPhone 5 onto the battery dock and you are good to go, an ideal solution for when you are out and about and can't get to a plug socket. The case can also be charged via its microUSB port, and will not only charge the case but also the handset, along with enabling sync functionality.
The 3000mAh battery case and stand has been especially designed for the iPhone 5, delivering a quality fit whilst delivering access to side buttons, headphone port, speaker, camera lens and flash.
For those that would like to take advantage of what the iPhone 5 3000mAh battery case and stand has to offer, the accessory commands a price tag of £34.99, and is available in black from Mobile Fun.