Samsung Galaxy Note 2 Impact Snap Impactology Case
The Samsung Galaxy Note 2 has only been available for a short while in some regions while certain US carriers have yet to release the device. The smartphone tablet crossover features a lovely 5.5-inch display that has stood up well in drop tests, but owners of the device may still want to protect their device and the Galaxy Note 2 Impact Snap Impactology Case will do the job.
This highly protective case is manufactured from a shock absorbent material that easily attaches to the rear of the smartphone while keeping the slim design of the Galaxy Note 2. When attached there is still easy access to all the features and ports of the handset, and the Tech21 case has been designed so all the features work as they should while being protected.
Even with the case attached the handset will still easily slip into a pocket and the Impregnated d3o technology will protect the device if it is accidently dropped. The material cleverly hardens on impact providing excellent protection for the device it is covering.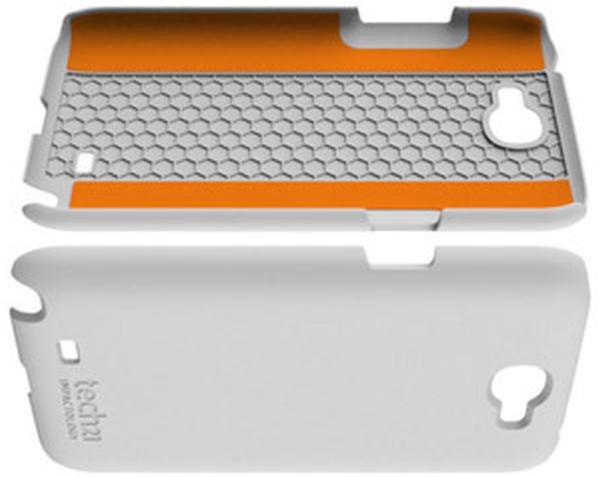 This technology is used by extreme sports brands as well as some professional athletes around the world, and will offer unique all round protection to the Galaxy Note 2. The rear of the cover offers protection to both the back and sides of the smartphone, and having a raised surface at the front means the display will be protected when the device is placed onto a flat surface.
Even with the case in position the handsets S Pen can easily be removed and replaced in the phone, and the case is available via Mobile Fun for £24.95. Below we have imbedded a video of Tech21 Impact Snap Case for the Samsung Galaxy Note 2.