Samsung Galaxy Express and MiFi Liberate AT&T release date
For those over in the USA that prefer AT&T as their carrier of choice and in the market for an Android smartphone, the carrier has now announced that the Samsung Galaxy Express will be released as of the 16th of this month, and on the same day customers will also be able to pick up the new AT&T mobile hotspot MiFi Liberate.
For those that would like to pick up the Samsung Galaxy Express, the smartphone will command a price tag of $99 when signing up for the usual two-year agreement with AT&T. Furthermore, for a limited time, customers that purchase a Galaxy handset (including the Express) will be given $100 off a second connected Samsung device.
The Samsung Galaxy Express features a 4.5-inch Super AMOLED touch screen along with a 5 megapixel rear facing auto-focus camera, a secondary camera, a 1.5GHz dual core processor, runs Android Ice Cream Sandwich, packs a 2000mAh battery, and 4G LTE connectivity.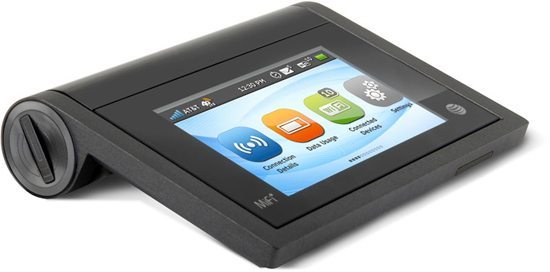 The MiFi Liberate will become available on the 16th, and commands a price tag of $49.99, again based on signing up for a two-year term, and will connect to AT&T's LTE network along with enabling you to connect with up to ten devices.
The MiFi Liberate is the first mobile hotspot device to pack a 2.8-inch colour touch screen and allows the user to see data usage, change network and device settings, manage connected devices and more. The Liberate also boasts a battery that is said to deliver up to 11-hours of continuous use and the device is global ready offering connectivity in excess of 200 countries, and comes with a microSD slot.
For those that might be contemplating picking up the AT&T MiFI Liberate, we have a promo video showing off the Liberate below for your viewing consideration.
Will any of our US readers be grabbing the Galaxy Express or the MiFi Liberate as of the 16th of this month?