iPad mini gets 2 new ads, same old same
If you have become somewhat bored with Apple's first commercial for their smaller tablet, I'm sure you know the one, where the iPad mini goes side by side with a full sized iOS slate in a piano duet. It appears that you wont have to put up with that advert for much longer, as the company has a couple of new commercials for the mini tablet.
The new iPad mini commercials have been brought to our attention by the guys over at Phone Arena, with the first ad called Photos, and shows off photos on both slates, in which an image is displayed on a large iPad and then continues on the smaller iPad. So basically if the full sized slate shows a tree, the smaller slate shows kids on a tyre swing, and so on.
In the second commercial called Books, you guessed it, it shows off books on both Apple slates, such as when the large tablet shows The Sun Also Rises, the iPad mini pops up with The Valley of the Moon, which is the opposite title, sun/moon get it?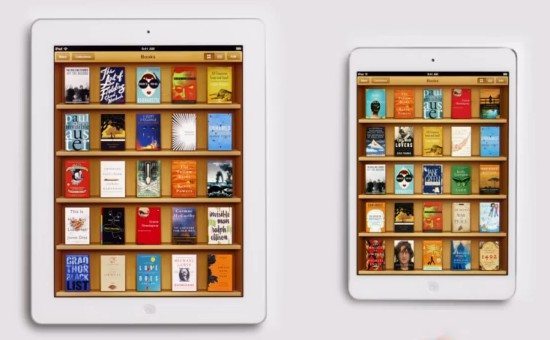 Have to say though, whoever is coming up with the ideas for touting the iPad mini doesn't seem to be overly creative, as these two new adverts for the device are basically the same old same putting the mini version of the iOS slate up against its bigger brother that doesn't really tout the iPad mini as being anything new over previous Apple tablets other than its size.
Still no doubt in the run up to Christmas we will be seeing quite a bit of these new adverts, as Apple tries to grab as much of the smaller tablet space as possible. Because even if you own a full sized iPad, Apple wants you to rush out and purchase a smaller one as well, not because it is better, but simply because it is smaller.
Anyway, head on down to hit those play buttons to check out the new same old same iPad adverts, and feel free to let us know if they have convinced you that you need an iPad mini.