Pointless tablet phone combo, get a Samsung Galaxy Note 2
Consumers now have a massive choice when looking to pick up a new smartphone or a tablet PC, but owning both types of device can prove to be expensive and even out of reach of some people. Recently though we have seen the birth of the phablet device with the original Galaxy Note and is basically a crossover of a smartphone and tablet PC, but owning a tablet and phone combination is pointless as consumers can get the Samsung Galaxy Note 2 instead.
The tablet PC market recently got a lot more crowded with devices at around 7-inches with the likes of the Apple iPad mini and Nexus 7. Carrying around a smartphone and a tablet PC can not only be difficult but also risky in regards to theft, but owning a phablet device such as the Galaxy Note 2 solves this problem.
If you are set on getting an Android tablet there are not many devices that have been found to be that good so far, but this can't be said about the popular Google Nexus 7 that now has more storage along with 3G connectivity. Of course there is the upcoming Nexus 10 that is due for launch tomorrow and has also been hitting stores early.
We believe that the Samsung Galaxy Note 2 is the ideal medium between the two products, and will allow you to carry around just one piece of hardware along with saving you money. The Samsung Galaxy Note 2 offers a lovely 5.5-inch Super AMOLED HD display with 1280 x 720 resolution and 267ppi, and this is powered by a 1.6GHz quad core Exynos processor with 2GB of RAM.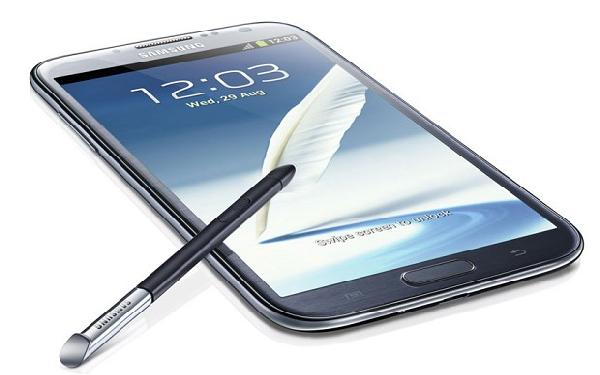 The handset comes with various storage options ranging from 16GB up to 64GB, but each of these can be expanded further via microSD card by up to another 64GB. This is ideal for storing various content that can often be associated with a tablet PC, and is not possible with the Nexus 7 or Apple iPad mini.
Owners of the Galaxy Note 2 can also make use of the improved features of the Samsung S Pen, which further adds to the everyday experience. What do you think is the Samsung Galaxy Note 2 the perfect solution to owning both a tablet PC and smartphone?