Kindle Fire HD 8.9 ignites, now shipping for wish lists
Many of you who are considering adding a tablet to your Christmas wish list, or who are looking for a great gift idea for someone else, may be pleased to learn that the Kindle Fire HD 8.9 from Amazon starts shipping today. This is bound to be a popular device so you might want to get your orders in early to be sure of getting your hands on one.
The Kindle Fire HD is already available in a 7-inch model but for those who want a larger tablet then the Kindle Fire HD 8.9 could be the device that you're looking for. The Wi-Fi version at Amazon is priced from $299 while the 4G LTE version will cost you from $499 and according to Droid-Life, purchasers can also add a year-long data package for only $49. The Wi-Fi model becomes available today while the 4G LTE variant becomes available next week.
If you want a brief rundown of specs and features we can tell you that the 8.9-inch Kindle Fire HD has a 1.5GHz TI OMAP4470 dual-core processor, 8.9-inch display with resolution of 1920 x 1200 and 254ppi, 1GB of RAM and 16 or 32GB of internal storage (non-expandable). There's also a 1.3-megapixel front-facing camera (no rear camera), dual stereo Dolby Digital Plus audio speakers and it all runs on Android 4.0 ICS, although this is heavily customized.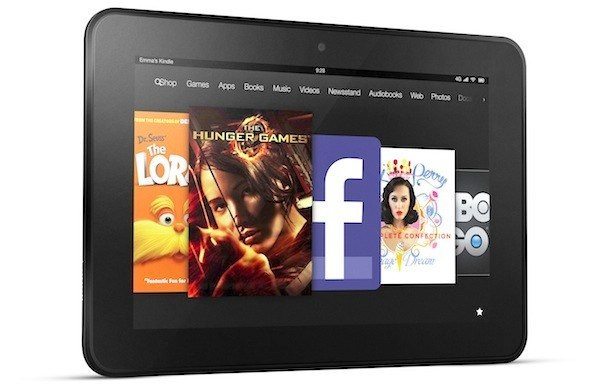 Dimensions of the 8.9-inch Kindle Fire HD are 240mm x 164mm x 8.8mm and it weighs 567grams or 575g for the LTE variant and it only comes in a black color option. It's a decent-enough looking tablet but doesn't exactly have a premium feel with a backing consisting of plastic and rubber. Nevertheless this tablet is certainly likely to see its fair share of success. You may also be interested in our recent comparison of the Kindle Fire HD and iPad mini here.
We'd like to hear your thoughts on the Kindle Fire HD 8.9. Will you be adding this to your most-wanted list, or perhaps the smaller 7-inch version appeals to you? Let us know with your comments.