Asus Padfone 2 German release date set, UK waits
Asus are better known for their range of tablet PC's and laptops such as the popular Nexus 7, but the company also launched its Padfone earlier this year. A short time ago though the company announced a new version was in the offering with certain regions getting the device before the end of the year, and now we have news that the Asus Padfone 2 German release date is set while the UK waits on news of availability.
It is being reported by Unwired View that the Asus Padfone will be released in the German market in time for Christmas on December 1st, and it is hoped the device will become available in other European regions around the same time as well. Previously it was thought that the device may not become available until sometime during the first quarter of 2013 in the region.
The original Asus Padfone failed to materialise outside of Asia, but its replacement is pegged for a wider audience in the coming months, and the device will be available in either 32GB or 64GB storage options. The cheaper of the two models is thought to cost €799 going up to €899 for the 64GB model, and in Germany the device will be available on the E-Plus carrier for no upfront cost on price plans beginning at €34 per month.
Asus has built the device with the smartphone offering some specs that would rival many other Android handsets, and features a smartphone with a 4.7-inch Super IPS+ HD touchscreen that is powered by a quad core Qualcomm Snapdragon S4 processor coupled with 2GB of RAM.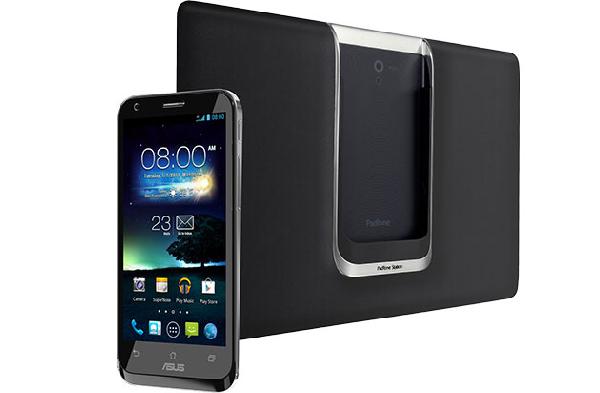 Other features include an impressive 13 megapixel camera on the back, 1.3 megapixel front facing shooter, NFC, and 4G LTE connectivity that is powered by a 2140 mAh battery unit. The tablet dock part of the device comes with a 10.1-inch display with a resolution of 1280 x 800, and a 5000 mAh battery pack providing the juice.
The Asus Padfone 2 will launch with the Android Ice Cream Sandwich operating system on board, but there will be a Jelly Bean update at some point. It remains to be seen how successful the device will become, but there was a lot of interest in the original model. Below we have embedded a video of the Padfone 2 from unboxing to being used. Are you thinking of getting the Asus Padfone 2?