iPhone 5 iOS 6 / 6.0.1 WiFi problem eats into data
Something very interesting has popped up covering the iPhone 5 iOS 6 WiFi problem or as many call the bug, this is not just happening in one country it seems to be more widespread than first thought. We here at Phones Review have received many emails from readers complaining that since they updated to iOS 6.0.1 on their iPhone 5 smartphone they have had nothing but issues connecting to WiFi connections.
We here at Phones Review have the iPhone 5 and we are a little late letting you know about this problem we have experienced because we have been very busy, as you are aware the iPhone 5 already comes with iOS 6 pre-installed and of course when we connected the new handset to iTunes to get all our music, photos, contacts etc it updates to iOS 6.0.1, which apparently was put in place to fix a few issues. It seems it did not fix all of the problems and here we will explain.
The new iOS 6.0.1 software update was made available to provide bug fixes and improvements, these included a fix to stop iPhone 5 from installing software updates wirelessly OTA, horizontal lines were showing up across the keyboard on some iPhones, apparently a few customers reported that their camera flash would not go off and this update fixed that issues, amongst a few others the new iOS 6.0.1 was supposed to fix the reliability of iPhone 5 when connected to encrypted WPA2 Wi-Fi networks, this is not the case for a few iPhone 5 owners.
When we visit certain places, friends or family we connect to their WiFi and even though we are connected it takes for ever for pages to open in Safari, so we decided to fire up the laptop and then do a broadband network speed test and the network speeds were between 20 and 30MB, so very fast speeds you would think. After a few tries of getting on the net using WiFi we got frustrated and decided enough was enough and used 3G instead as this worked well. It is ok saying it worked well but what is not well and good is those that only get a certain amount of data usage per month, if you have 1GB per month then you can bet all the money in the world it will not last long.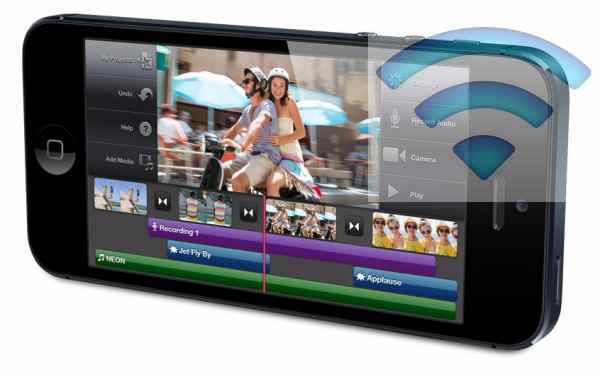 All the emails we received basically asked us if there was a fix, well to be honest we could not answer this simply due to the fact the iOS 6.0.1 update was supposed to fix it, and this is not the case for a few customers. You may want to read this article and the comments there.
We decided to look a little more into this and came across CTV News, they report that the loads of data is being consumed without the users knowledge and this is down to the iPhone 5 software. The source above talks about a man called Derek Finnamore getting charged a huge $180 in data overages on his last bill, this is a little crazy considering he rarely uses his smartphone where there is not free Wi-Fi zones.
The emails we received here at Phones Review were widespread, customers included those from Verizon, AT&T, Fido, O2 UK and a few more were mentioned. The new iOS 6.0.1 seems to have sorted the iPhone 5 WiFi problem for most but a few are still having issues, if you are one of the few could you please let us know if you are still having problems and what network you are using please.
Are you having problems connecting to WiFi in your home when using the iPhone 5 or any other iPhone come to think of it? We would love to know if you have had problems connecting has this caused an affect where it has eaten into your monthly data allowance?