HTC Droid DNA vs Samsung Galaxy S3 depends on carrier
There are some very hot smartphones around at the moment and one of the most recent releases is the HTC Droid DNA on Verizon. This is an extremely impressive smartphone with a much-praised display and one of its main competitors is the Samsung Galaxy S3 (S III), which was released some months ago but is available on every major US carrier and also many carriers worldwide. Today we're looking at the HTC Droid DNA vs. Samsung Galaxy S3 and much of your decision about which to choose may simply depend on carrier choice, or lack of it.
Everyone about to purchase a smartphone has requirements that are more important to them than others. For some the size of the display will be a winner while for others the display resolution is more important for instance. We'll give you a rundown of each of these flagship phones as far as the key specs and features of the Droid DNA and Galaxy S3 are concerned and point out some of the differences of these phones in a bid to help you decide which one you might add to your Christmas wish list. As there are various models of the Samsung Galaxy S3 we'll stick to the specifications of the Verizon model for consistency.
Processor
The Droid DNA touts a 1.5GHz Qualcomm MDM615m/APQ8064 quad-core Krait processor while the Galaxy S3 has a 1.5GHz Qualcomm MSM8960 Snapdragon dual-core processor (quad-core processor for international version). The Droid DNA then has the advantage here.
Display
A 5-inch Super LCD3 display with resolution of 1920 x 1080 and 441ppi features on the Droid DNA. This has been referred to as a bringing display specs to a new level and reviews have been extremely positive with commenters almost euphoric about it. By comparison the Galaxy S3 has a 4.8-inch Super AMOLED display with resolution of 1280 x 720 and 306 ppi and although this was lauded when the phone was first released it can't really compare to the display of the Droid DNA.
RAM and Storage
The Droid DNA has 2GB of RAM and 16GB of non-expandable internal storage (11GB user available). This is where the Galaxy S3 comes out top as it has 2GB of RAM along with 16 or 32GB of internal storage, expandable via microSD to 64GB. The Droid DNA is otherwise so well equipped it's difficult to understand why it has such low storage that's also non-expandable, especially for such a new handset.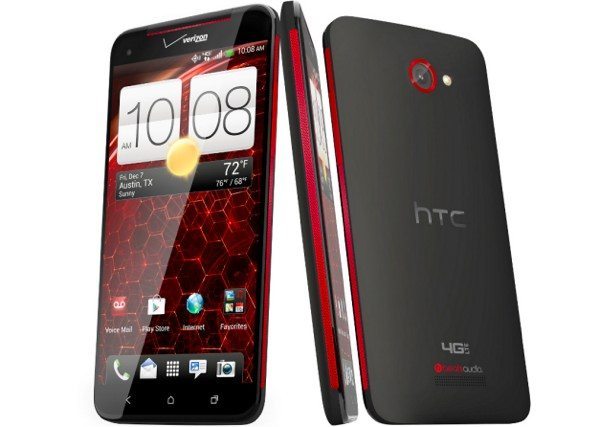 Camera
An 8-megapixel rear camera with autofocus, LED flash and 1080p video capture along with simultaneous HD video and image recording graces the Droid DNA. It also carries a 2.1-megapixel front-facing camera. The Galaxy S3 also has an 8-megapixel rear camera with autofocus, LED flash 1080p video recording capability and simultaneous HD video and image recording and also a 1.9-megapixel front-facing camera. In this category we'd give it to the Droid DNA because of that superior front-facing shooter although both have different camera features that different users may favor.
Battery
The Droid DNA has a 2020 mAh battery with talk time of around 12 hours. On the other hand the Galaxy S3 has a 2100 mAh battery giving talk time of up to 15hours.
Operating System
The Droid DNA launched with Android 4.1 Jelly Bean, upgradable to 4.2. and also has HTC Sense 4+. The Galaxy S3 runs 4.1 Jelly Bean and will also get the 4.2 Jelly Bean update at some point. The S3 also has Samsung's TouchWiz UI. However as the Droid DNA has only recently released it's likely to receive 4.2 first, especially as Samsung seems to be slow at pushing out some OS updates to US phones.
Dimensions
Measurements of the Droid DNA are 141mm x 70.5m x 9.7mm and it weighs 141.7g. The Galaxy S3 measures 137.2mm x 71.1mm x 7.6mm and weighs in at 133.2g so if you're after the slimmer and lighter phone the S3 would be your choice in this respect.
Design and Build
Although the look of a phone is very much a personal preference we'd give this easily to the Droid DNA. The Droid DNA looks sleek with a matte finish, a curve on the back to fit nicely in the hand as well as a soft-touch finish on the reverse. It has more of a premium look and sturdy feel. Meanwhile one of the only criticisms of the Galaxy S3 when it was first released was its cheap feel, plastic finish and overall build quality and many potential buyers and users commented on this.
Price
There's nothing to split between them here as they are both priced from $199 on the usual two-year contract although there may well be some holiday season offers around.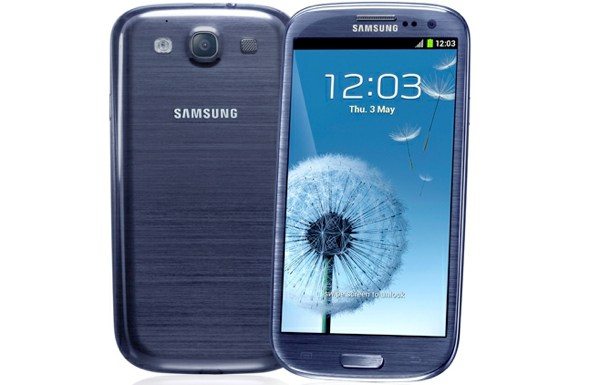 Although of course we cannot cover every single specification and feature here, this should give you a good idea of what each has to offer you. Both of these also have NFC support and 4G LTE connectivity. Of course we'd expect that because the Droid DNA is a much more recent smartphone that it would beat the Galaxy S3 in many respects but although the Droid DNA has that very impressive display and great design the Galaxy S3 is still a great all-rounder and has far superior storage.
As we previously noted a choice between these two handsets may simply depend on carrier for some as the Droid DNA is on Verizon only while the Galaxy S3 is on multiple carriers. It does make us wonder though, that if the Droid DNA were available across the world like the Galaxy S3, would it outsell Samsung's Galaxy S3 records or give it a close run for its money?
We'd like to hear your thoughts on the HTC Droid DNA vs. the Samsung Galaxy S3 and ask you to let us know via the comments box below, which you would choose and why? Will the choice of carriers decide it for you or would you consider jumping ship from your current carrier to get the Droid DNA?