Samsung SCH-W2013 flip phone with eye watering price
Years ago many new mobile phones were of the clam shell format or flip phone with one of the most popular handsets arguably being the original Motorola RAZR handset. As the years went by most new handsets were of the touchscreen variety that we know today, but Samsung has unveiled the SCH-W2013 flip phone that will come with an eye watering price.
About a year ago the company decided that we needed a new flip phone and introduced the world to the SCH-W999, which instead of your usual touchscreen came with a numerical keypad inside the flip phone form factor. Unsurprisingly the handset never made it outside of China, and now as Engadget is reporting the company has revealed its replacement with the SCH-W2013.
The new version of the flip phone does come with some worthy specifications, and so it should but more on that later, and keeps the same basic design of its predecessor with both internal and external displays. Both of these measure in at 3.7-inches with a WVGA resolution while under the hood is a 1.4GHz quad core processor probably the Samsung Exynos 4.
Other features include 2GB of RAM that compares to the company's Galaxy Note 2, and 16GB of on board storage that can be expanded via a microSD card up to a further 64GB. Other features include an eight megapixel main camera, 1.9 megapixel front facing shooter, and an 1850 mAh battery unit.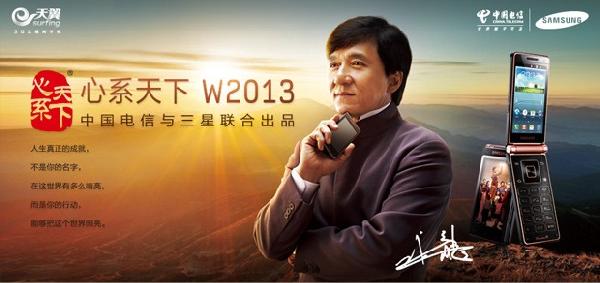 The device also offers Dual SIM support with one for GSM and one for CDMA, but what is also surprising is that the handset will come running the Android Ice Cream Sandwich operating system.
This handset won't be catching the eye of your average consumer though, as while Samsung hasn't revealed the official list price for the SCH-W1013 it is believed to cost anywhere between $2900 and $3210 and for that kind of money you would have expected a lot more phone on offer.
Just like its predecessor the Samsung SCH-W999, this new model is also not expected to venture outside of China either, but it's doubtful even if it did how many consumers would actually purchase one as you could buy a good few Galaxy Note 2's for $3000.
Did you own a flip phone back in the day?