iPhone 5 camera to scream and shout about by Will.i.am
The iPhone 5 has been another smash hit for Apple since its release in September but before it released we discussed wanted features for the next iPhone on several occasions and one thing that many people wanted was an improved camera. When the iPhone 5 finally launched it still had an 8-megapixel camera as did its predecessor but now we have heard that the iPhone 5 could soon be screaming and shouting with 14-megapixels thanks to Will.i.am.
There's no doubt that the iPhone 5 will continue to sell by the bucket load during the holiday season and there's a lot to be impressed with. Nevertheless some consumers were a little disappointed that the rear camera didn't step up with higher megapixels so the news today could interest plenty of people. Black Eyed Peas star Will.i.am also has his hand in the technology world and is set to introduce a new accessory known as i.am+ alongside an app for not only the iPhone 5 but also the iPhone 4S and iPhone 4.
The claims are that this will turn the 8-megapixel rear camera on your iPhone 5, 4S or 4 into 14-megapixels and if this proves to work it's obviously something that many people would appreciate. An official announcement is due to take place on November 28th in London and frankly we can't wait to find out more. It is reported that the i.am+ is claimed to "dramatically enhance" picture clarity and definition and when Will.i.am spoke to The Telegraph he told how the accessory would have its own sensor and a superior flash.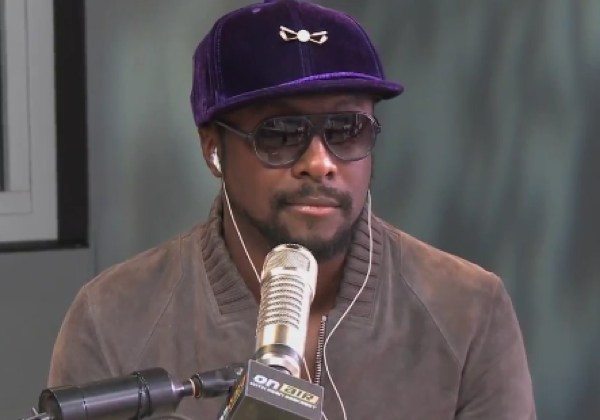 To use the i.am+, owners of compatible iPhones will simply have to dock their phone in the accessory to turn it into a "genius-phone." Or as entrepreneur Will.i.am said, "We take over the camera." The musician also discussed plans to launch an i.am domain for members to share photographs and apparently this accessory will be the first of more products planned. Will.i.am came up with the idea for the i.am+ in 2008 at a photo shoot when a model took a photograph with an iPhone that quickly circulated across the world.
There are no details on pricing yet but the i.am+ is due to release in early December. We'll bring you more details on this innovation as we hear it. We'd love to hear your thoughts on this idea from Will.i.am and his venture into the mobile world. Would you be interested in an accessory that could dramatically increase your iPhone 5's photo quality? Are you interested in finding out more about how this works? Let us know with your comments.