Another iOS 6.0.1 iPhone 5 untethered jailbreak scam – Caution
We know that many, many of our readers are hoping to hear news about an untethered iOS 6 /iOS 6.0.1 untethered jailbreak for the iPhone 5 and we would like nothing more than to be able to give you news of the genuine article. However we keep cautioning readers about untethered jailbreak scams as it's so easy to be sucked in by these hoaxes. Today unfortunately we want to warn readers about another iOS 6.0.1 untethered jailbreak that looks by all accounts to be yet another scam.
We will say again, as we have said many times now, that there is NO iOS 6 / iOS 6.0.1 untethered jailbreak available yet but time and time again we hear of people that have been taken in by fake sites that are only too willing to part unsuspecting potential jailbreakers from their money. The only way we will believe that a true untethered jailbreak for the iPhone 5 and other iOS devices running iOS 6.x is available, is if we hear from some of the renowned names in the jailbreaking community such as @musclenerd, @p0sixninja, @pod2g and @planetbeing. They will no doubt tell the waiting jailbreaking community via Twitter that this much-desired jailbreak is finally ready for a public release.
Another good way of keeping informed is to check the Chronic Dev team and iPhone Dev Team websites for the latest news. The fact that no untethered jailbreak for the iPhone 5 is available yet doesn't seem to have stopped all types of scams and recently we told about a fake Redp0ison site that claimed to have the untethered jailbreak and looked pretty convincing. Today we have news of another site, EasyUnlockiPhone, that is being reported by pr.com to have a new iOS 6.0.1/6 untethered jailbreak and unlock for the iPhone 5, iPhone 4S, iPhone 4, iPhone 3GS and iPad 2.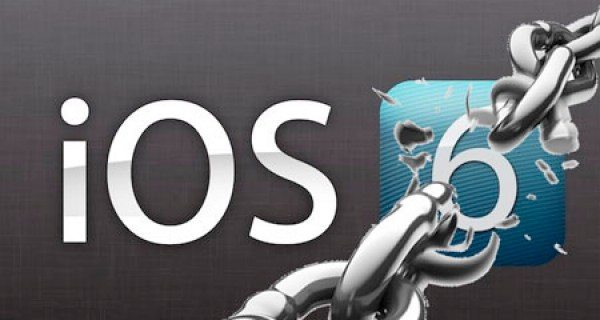 The Easy Unlock iPhone team claims a new tool for the jailbreak and says that once the jailbreak has been completed users will have the Cydia application installed on their device. We're not going to link directly to the Easy Unlock site, but we did check it out and this claimed jailbreak will set you back $24.99 and says that it comes with a full 30-day money back guarantee plus lifetime updates and lifetime support. It's also stated that the jailbreak is easy and there's an illustrated guide that means the process should take no longer than 5 minutes.
We've reminded readers many times before that any site that charges a fee for a jailbreak is highly unlikely to be genuine and until proven otherwise that's the stance we would take with the Easy Unlock untethered jailbreak for iOS 6.0.1/6. If any of our readers have tried this jailbreak and consider it genuine then we're open to changing our minds but until we hear otherwise we'd say there's around a 99% chance that this is yet another scam. We'll remind you again that the likes of the highly renowned jailbreakers of the Chronic Dev team and iPhone Dev team work on jailbreaks in their own time and do not charge a set price for them.
As always we'll point out that at Phones Review we cannot recommend jailbreaking your device. However we know that many of our readers enjoy this aspect of owning a smartphone so we'll continue to bring you news on this. At this moment there's no sign of an imminent untethered iPhone 5 jailbreak but you can bet that when one does become available you will see it publicized on reputable websites and of course we shall be following the developments and keeping readers up-to-date with this.
For now though it looks as though the long waiting game still has some time to run so at the moment we'd urge, let's be careful out there! In the meantime we'd like to ask how you feel about the wait for the iOS 6/ 6.0.1 untethered jailbreak and the scams that are out there? Let us know with your comments.