LG Optimus G2 and Galaxy S4 release clash, specs impress
The LG Optimus G has only recently been made available on AT&T and Sprint and there's already talk of the LG Optimus G2 release. We have just learned that the second version of this handset could be released as early as May, which means that it could clash with the release of the Samsung Galaxy S4.
While we can only surmise as to what the specs will be for the Galaxy S4, it seems that we have more of an idea of the LG Optimus G2 — if true, as this is a leak after all. It's clear to see that a May release would mean that LG would be pushing the release of the G2 forward, but one has to wonder if this is a smart thing because we know how popular Samsung's S-Series is.
If this spec list is correct then the S IV will have a fight on its hands, and those specification include a 5-inch Full HD LCD display with a pixel density of 440ppi. However, that's not the best part but the 2 GHz quad-core Snapdragon Prime processor is — again if we can believe this leaked information. Things will also be faster for browsing and downloading as well, because LG is said to be including the third-generation LTE radio, but LG will need to make improvements to the battery to compensate for this spec bump..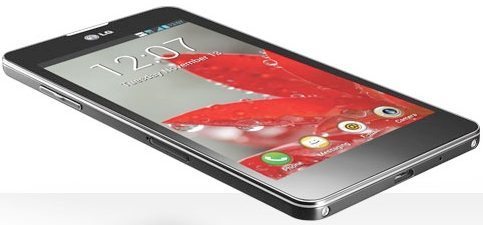 The icing on the cake though is the rumored 13-megapixel camera, but as this will be LG's new flagship we have no reason to doubt these specs — although we are a little apprehensive in regards to the rushed release of the Optimus successor.
It's not clear what version of Android will be used, but there are suggestions that it would be Android Key Lime, but we have no idea if that version will even be released by May 2013. However, we have to remember that Key Lime will be reserved for a Nexus phone first, so not sure if this part of the rumor is correct. Having said that, this does make us doubt other parts of the leak; maybe all of it come to that matter — well apart from the handset itself.
Although we can't be certain that the Samsung Galaxy S4 will have the same kind of specs (like a 13MP camera), we wouldn't bet against it. That being said, we're not sure that Samsung is even worrying about Optimus G2, as their main target will be the iPhone 5S.