Samsung Galaxy Note 2 sales release figures impress
Last year Samsung launched the original Galaxy Note to the world that quickly got a huge following becoming one of the must have smartphones at the time. A couple of months ago the company revealed the new version that improved on an already great handset, and this has been reflected in the amount of units being sold of the Samsung Galaxy Note 2 since its release.
Earlier this month it was reported that Samsung had sold around three million Galaxy Note 2's shortly after being released, and now according to the company in only a few weeks more this figure has reached five million units.
Sales of the Galaxy Note 2 may not have reached the dizzy heights of its smaller brother, the Galaxy S3, but considering the device is only just beginning to reach consumers in the US its mighty impressive. These figures are what Samsung has sold to third party resellers around the world and not the amount actually owned by consumers, but even so you have to be impressed by how quickly the smartphone is selling.
While Apple fans may point to the amount of iPhone 5's that were sold quickly after the handset was released, Samsung are now a worthy rival in the smartphone world offering some great handsets. In a recent hands on review we did of the Samsung Galaxy Note 2 and the iPhone 5 the phablet was found to be the preferable choice out of the two smartphones.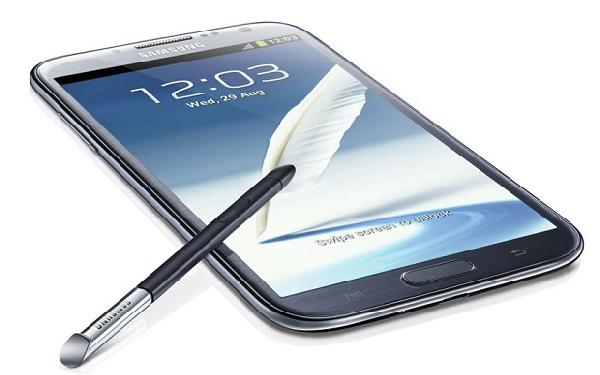 The handset offers users a beautiful 5.5-inch Super AMOLED touchscreen with a resolution of 1280 x 720, which is powered by the in house 1.6GHz Exynos quad core Cortex-A9 processor coupled with 2GB of RAM. It comes in 16GB, 32GB, and 64GB of on board storage that can be expanded further via microSD card.
Camera wise you have an 8 megapixel rear shooter paired with a 1.9 megapixel front facing camera, and all this is powered by an impressive 3,100 mAh battery unit that owners are already raving about. Meanwhile it is believed that Samsung have sold over thirty million Galaxy S3's with anticipation already growing for next year's Galaxy S4.
Source via Google Translate.
Have you got the Samsung Galaxy Note 2?