Motorola Droid Razr HD & Maxx HD official JB 4.1 update
At Phones Review we try to keep readers informed about all the latest operating system updates to hit their devices. Today it's the turn of those who own either the Motorola Droid RAZR HD or the Droid RAZR MAXX HD on Verizon, as the official 4.1 Jelly Bean update has now begun rolling out to those smartphones.
Just a few days ago we told how the update was near as Verizon announced it would start to be pushed out at some time over the next week. There was no official date at that time but we can now tell you that Motorola is rolling out the 4.1 Jelly Bean update as we speak to both devices. We should point out that the update will become available on a rolling basis so don't worry if you haven't had notification immediately. Soon it will also be possible to manually update as well.
Some of the major improvements from Jelly Bean that owners of the Droid RAZR HD or Droid RAZR MAXX HD will benefit from include Google Now, Voice Search and enhanced notifications. Google Now offers real-time notifications that anticipate the user's day. For instance if a jam is affecting your usual route to work then Google Now may suggest an alternative method or if you follow a particular team it will give you the score of the latest match without you having to ask.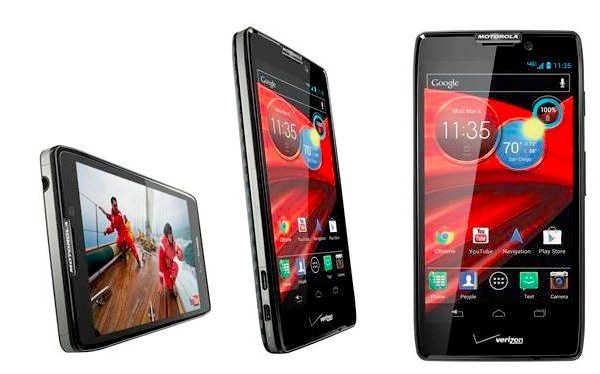 Voice Search enables you to ask questions of your phone using just your voice, as the title suggests. This is a great benefit for many uses when you're out and about, such as finding a good local restaurant and Voice Search supports 34 different languages. You can see a video showing Google's Voice Search vs Apple's Siri equivalent below this story for more on this.
As for the improved notifications this means that if you miss a call you can return it with just one tap from the notification itself, along with other enhancements. Android 4.1 Jelly Bean will certainly bring some notable changes and new features to your Droid RAZR HD and RAZR MAXX HD and we can imagine that there are many readers hoping the rollout will reach them very soon.
We're interested to hear from readers about this. Are you the owner of one of these handsets and eager to get your taste of Jelly Bean? Maybe you're one of the lucky ones and are one of the first to receive the upgrade? Let us know with your comments.