Screen decides Toshiba Excite 10 SE vs Nexus 10
If you happen to be in the market for a 10-inch Android slate this festive season, you might like to know that Toshiba is delivering a new Android tablet to the market in time for Christmas in the form of the Toshiba Excite 10 SE tablet at an affordable price point, whilst being just 0.4-inches thick and weighing in at 22.6 ounces.
The Toshiba Excite 10 SE offers the user a 10.1-inch AutoBrite HD 1080 x 800 touch screen along with an NVIDIA Tegra 3 Super 4-Plus-1 quad core processor, a 3 megapixel rear facing auto-focus camera and an HD front facing snapper, 802.11b/g/n WiFi, Bluetooth 3.0, microUSB port, and microSD slot.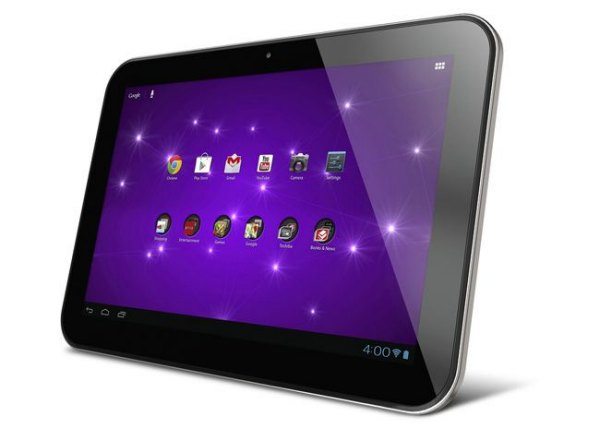 The Toshiba Excite 10 SE tablet features a fusion lattice textured finish for easy carrying, and also sports stereo speakers with SRS premium voice pro for delivering an optimised audio experience for music, games and video, and runs the Android Jelly Bean 4.1 operating system.
Of course there are other tablets already available that offer better screen resolution than the Toshiba Excite 10 SE, such as the iPad and the Nexus 10, although these are priced higher than the Toshiba Excite 10 SE, which commands a price tag starting at $349.99 for the 16GB model, although the Nexus 10 will only cost your an extra $50.
Of course for that extra $50 for the Nexus 10 you do get a much better screen than what the Excite 10 SE is sporting, as the Nexus 10 comes with a 10.1-inch screen with a 2560 x 1600 pixel resolution with a 299 ppi pixel density rather than that 1080 x 800 resolution that some might find somewhat disappointing.
But not everyone is concerned about the display resolution when it comes to purchasing a tablet, and for some they might feel that the Toshiba Excite 10 SE is worth picking up at that $350 price point, but then that will be down to customers preference I guess.
However, if the Toshiba Excite 10 SE excites you enough to want to own the Android slate, the tablet will become available from Toshiba as of tomorrow the 6th of December.