Huawei Ascend Mate 6.1-inch handset confirmed existence
The size of smartphone screens have slowly been increasing recently and the release of the original Samsung Galaxy Note and its 5.3-inch display gave birth to the phablet device. The latest Note 2 is gaining plaudits worldwide and saw its display increased to 5.5-inches, but now the Huawei Ascend Mate that will feature a 6.1-inch display has had its existence sort of confirmed.
We first heard rumours about such a device back in October along with some possible specifications, and now there are reports of a Huawei executive confirming the company is working on a "giant "device as well as a possible release timeframe for the handset.
The upcoming phablet could easily offer some serious competition to the Samsung Galaxy Note 2, and the Huawei Ascend Mate is thought to have a Full HD 1080p 6.1-inch display that will be powered by a quad core Hass K3V3 processor that is clocked at 1.8GHz.
This will be coupled with 2GB of RAM and providing the juice will be a massive 4,000 mAh battery that is all packaged into a form factor that measures less than 9.9mm thick. If these rumoured specs for the Ascend Mate are indeed true the handset will dwarf the Galaxy Note 2 that in many people's eyes is already huge.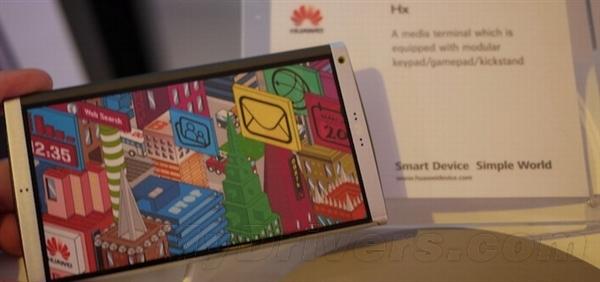 Huawei's Senior Vice President Yu Chengdong mentioned that the Ascend Mate would have a cooler design compared to the Note 2 with a narrower frame and better grip, as well as more powerful specifications and endurance. It also seems the Ascend Mate will be priced cheaper than the Galaxy Note 2 as well as Chengdong said the Samsung offering is "grossly overpriced".
The handset is believed to be released early next year after comments by Chengong and we may get to see it at next month's CES event that kicks off on January 8th in Las Vegas. Do you think 6.1-nch is too big for a smartphone?