iPhone 5 Lightning speaker docks by Philips
If you happen to own an iPhone 5, and in the market for a new speaker dock that utilises the iPhone 5's Lightning connector, you might like to hear that Philips has now launched a new range of speaker docks that use the iPhone 5 Lightening connector. Philips new range includes two docking speakers, a bedroom docking speaker that features a clock, whilst Philips has also launched a music system.
A report by Yahoo! Finance has it that all these new iPhone 5 compatible Lightning speaker docks will become available from Philips sometime this month, although at the moment there is no word on what price tag the docks will command.
So let's kick things off with that new music system (image above), the device is called the Philips Lifestyle Music System, and offers a slim and elegant, and sports a retractable Lightning dock, whilst featuring an FM radio and CD player, and will charge your device as well as play music, and provides 20W RMS power.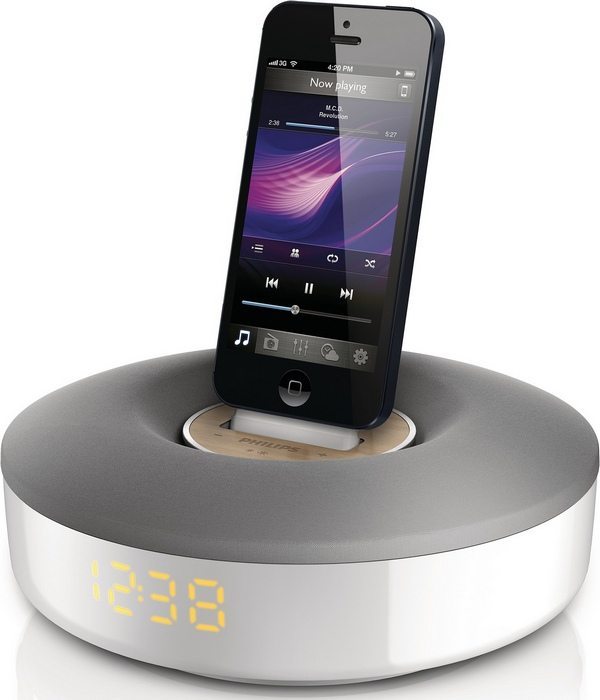 Next is the Philips Bedroom Docking Speaker that offers a 360 degree design for omnidirectional sound, along with sporting a USB port at the rear for connecting an additional device. The Philips Bedroom Docking Speaker also sports a clock display that auto-syncs with the clock on your Apple device.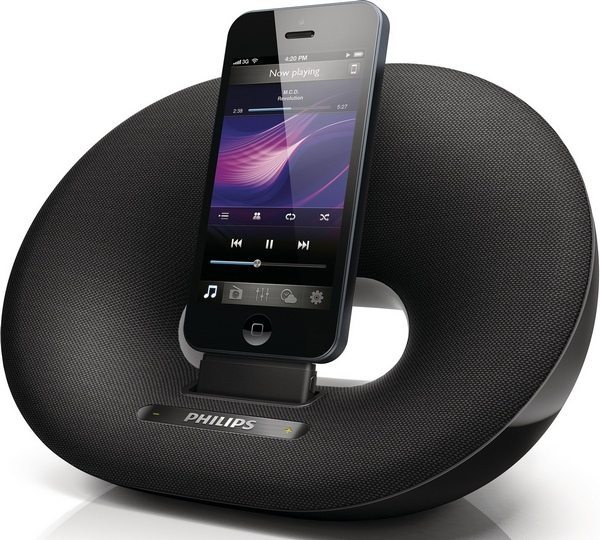 Then there is the Philips Room to Room Docking Speaker, a circular design speaker that features high quality neodymium speakers, which are said to offer a pure balanced sound quality along with better bass response.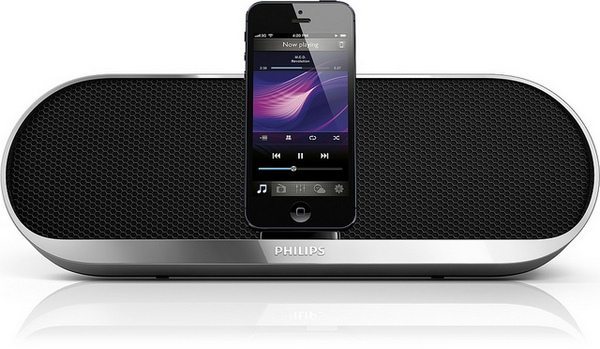 Lastly there is the Philips Portable Docking Speaker that features a slim design whilst being compact enough to fit in your bag, and features precise tuning between speaker drivers to provide a smooth transition from low to mid to high frequencies. The Philips Portable Docking Speaker also sports a built in battery said to be good for up to 8-hours, and comes with Philips' wOOx tech that delivers rich deep bass.
And there you have it, will any of our iPhone 5 toting readers consider picking up one of these speaker docks once they become available?