GTA Vice City for Android delay frustration, Rockstar apologies
There have been an awful lot of people waiting for Grand Theft Auto: Vice City apps to appear for the Android and iOS platform and Rockstar previously announced the release for both as December 6th, yesterday. However although the iOS version for iPhone, iPod touch and iPad duly turned up, the Android app for GTA Vice City didn't appear, causing a certain amount of consternation among eager Android gamers. We now hear that Rockstar has apologized for the delay of Vice City for Android and wonder how you feel about this?
Yesterday we told of the release date for both platforms but that the Android version hadn't yet appeared on the Google Play Store. We later updated our post to explain that the Android GTA Vice City 10th Anniversary Edition appeared briefly on Google Play and some users reported validation error messages coming up when attempting to install the game, before the game disappeared from the store again. It seems though that Rockstar is aware of the issue and has now issued an apology to Android users who were hoping they'd be playing GTA Vice City by now.
The failed launch is frustrating plenty of Android users but you may be even more frustrated to know that Android Vice City may now not be available until later next week. Rockstar firstly updated its publicity release about the launch on Android and iOS yesterday and acknowledged the validation issue, saying that the Android game was currently not available. It also cautioned people that if they see the app in error at Google Play at the moment, not to attempt to download it.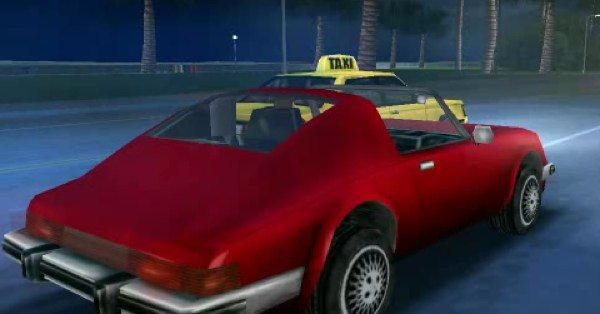 Following this, Rockstar added another update saying that the slight delay of GTA Vice City for Android is due to "unforeseen technical issues" and given the "end of next week" as their goal for a release. Rockstar also asks that people check for updates and apologizes to all of their fans using devices running Android. You can see the Rockstar release here and this is also the link where you should be able to find future updates for release information on GTA Vice City for Android.
We'd like to hear your thoughts on this as reader comments to our post yesterday already showed that some were getting bothered that the Android game wasn't yet available, and that was before the apology from Rockstar saying it hoped it would become available at the end of next week.
Are you one of those who are frustrated that you can't yet install Android GTA Vice City? Maybe you're satisfied that Rockstar has at least let potential customers know about the launch difficulties and given a new possible timeframe for the release? We've noticed many times from comments that Android device fans often feel that their platform comes second to iOS as far as game releases go? Let us know with your comments.