Future of Qualcomm Snapdragon S4 Pro and Atheros QCA1990 NFC Chip
At Phones Review we keep readers informed about the latest smartphones, tablets, accessories and mobile apps but something else we like to look at from time to time are device components. Two that are currently making headlines are the Qualcomm Snapdragon S4 Pro chipset and also the Atheros QCA1990 NFC chip so read on to see just why they are making the news.
We'll begin with the Qualcomm Snapdragon S4 Pro chip and this has really shot to prominence lately and seems to be in many of the latest smartphones. Only earlier today we told how this ubiquitous component was making yet another appearance, this time in an upcoming Pantech Vega IM-A680 smartphone, so we're hardly surprised to see just how popular this processor is. It wasn't too long ago until NVIDIA's Tegra 3 chipset seemed dominant but it seems that sales of the Snapdragon S4 Pro have now surpassed that of the Tegra 3.
When the Tegra 3 was launched this year it was the first quad-core mobile chipset and as such created huge waves in the industry. Skip to several months later though and Qualcomm's Snapdragon S4 Pro arrived, the Pro being a quad-core version of the S4 dual-core chip. The S4 Pro has already played a part in the HTC Droid DNA, LG Optimus G and the phenomenally successful Google Nexus 4 among others. It seems the Snapdragon S4 Pro has now been so successful in a relatively short space of time that DigiTimes reports that NVIDIA could now be having rather a tough time of it.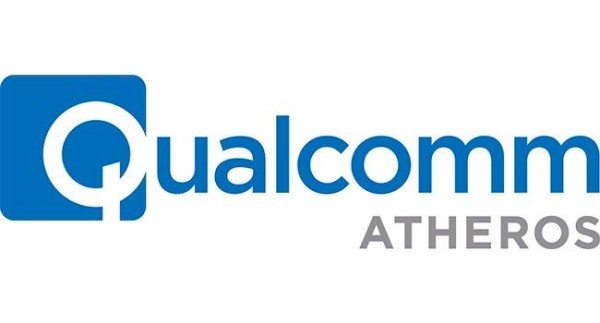 The S4 Pro has proven to offer better performance and is superior at power saving, so important now on mobile devices that get such a lot of use. It also incorporates an LTE chip, something the Tegra 3 lacks and accompanies Adreno 320 graphics, also viewed as superior. Thus we imagine that more and more new handsets will be announced that feature the Snapdragon S4 Pro chipset. As NVIDIA's Tegra 4 (Wayne) is not due until early next year, according to The Droid Guy, NVIDIA could continue to be negatively impacted by the success of the Snapdragon S4 Pro for a while yet. The future looks bright for Qualcomm's Snapdragon S4 Pro then because as well as Android OEMs using it, it's likely that it will soon also be used in Windows Phone 8 devices.
From one chip to another and now it's the turn of the Qualcomm Atheros QCA1990 NFC chip that is also making waves. The QCA 1990 is the smallest NFC (near field communication) chip and Qualcomm Atheros is a subsidiary of Qualcomm, so this looks likely to be more good news for the company. The new ultra-low power SoC (system on chip) has just been introduced and will be used to provide contactless communication and data exchange plus mobile payment ability in devices. It's also claimed to have a footprint 50% less than other NFC chips and to offer a "seamless user experience," according to XbitLabs.
It will also take advantage of the popularity of the Qualcomm Snapdragon S4 Pro chip as the QCA1990 NFC chip offers platform-level integration with it to enable NFC. It also complies with NCI and has state of the art radio frequency performance that outstrips EMCVo and NFC requirements. There are notable cost savings for the QCA1990 NFC chip too, as supported antenna form factors are 8 times smaller than others on the market, making it a viable cheaper option for manufacturers to incorporate NFC on their devices.
With prolonged battery life, various secure element options and dual-SIM configuration support amongst other things, the QCA1990 NFC chip seems to have everything going for it and it looks as though it will be a major success once again for Qualcomm. Samples will be available in Q1, 2013 with the first manufacturer commercial designs using it likely to arrive in Q3, 2013.
The future certainly looks promising for Qualcomm at the moment then with the Snapdragon S4 Pro already achieving success and the new QCA1990 NFC chip having so much potential. We'd like to hear your thoughts on Qualcomm's current success story so let us have your comments on this.