Finding the perfect, affordable smartphone this Christmas
It's no wonder that mobile phones are such a popular option at Christmas, as they really are the gifts that keep on giving. With so many models available trying to find the right one at the right price can be a challenge – these are four models to consider as you start your search. Please have a little read about each one and see what one takes your fancy.
Nokia Lumia 800
This model, which runs on Microsoft's Windows Phones operating system, is packed with impressive features that become even more impressive considering you can pick one up for free on as little as a £13.50 a month contract. For a start there's an 8-megapixel camera and the ability to record HD video (which admittedly isn't as clear or smooth as other higher-end phones). Then there's the People Hub, a feature that's perfect for the more social ones amongst you, as it streams Facebook, Twitter, email and chat updates in one single space. However, consumers looking for a video with excellent media playback capabilities may feel let down by the tinny sound caused by the phone's sub-par speakers.
HTC One X
This phone is a bit pricier, costing £24 a month for a free handset, but the advantages are plain to see, quite literally, thanks to a beautiful display. The quad core CPU makes apps run quickly and browsing a true pleasure. However, this comes at a price: inferior battery life. Users that are glued to their phone throughout the day may have to occasionally ration their time playing games or listening to music, which is a sacrifice some are unwilling to make. Those that can live with a phone that may need regular charging will have few other complaints however.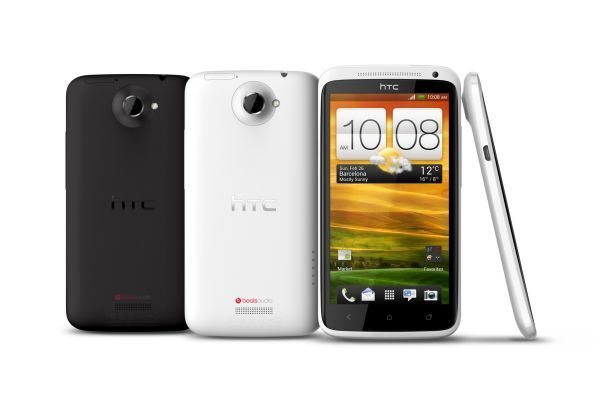 iPhone 5
The original iPhone revolutionised mobile phones, but critics have pointed out that subsequent models haven't really offered anything new. This is perhaps understandable – why would Apple want to mess with a winning formula? Nevertheless, the iPhone 5 can boast something that immediately sets it apart from its predecessors: a bigger screen. Meanwhile the updates behind the screen – an A6 chip – enables the updated device to perform tasks twice as quickly as the 4S. Of course, such a high-end model comes with a high-end price tag. The 16G phone will cost you £199 on a £31, 24-month contract from O2. However, you can scrap the £199 upfront charge completely by taking out exactly the same contract on a refurbished phone from E2Save.
Samsung Galaxy Note 2
If the iPhone 5 still isn't big enough for you, or you're just not a fan of Apple's iOS, then there are few better options than the Samsung Galaxy Note 2. The larger display is obviously great for reading text or watching videos, but the incredible screen isn't the only thing that separates this phone from the rest. The other major selling point of the Note 2 is the use of the stylus – the phone's handwriting recognition is excellent, while it also comes into its own on drawing and photo editing apps. Most reviews of this phone have little to say against it, but its high price tag is one drawback. If cost is a factor for you but you want a cutting edge smartphone, a refurbished model is again an excellent choice.