Neo N003 boasts 5.3-inch display & 3000mAh battery
It appears that China seems to be getting quite a few decent large screen smartphones, as we have already seen mention of the likes of the likes of the Oppo Find 5, the 5-inch Android Jelly Bean Huawei Ascend D2, and the ZTE Nubia Z5 to name just a few, and it appears that China will be getting yet another large screen smartphone in 2013 in the form of the Neo N003 Android handset.
Most of the above are from well known big brands, but this new Android device is from a domestic brand in China called Neo, and whilst Chinese domestic brands have done reasonable well this year, 2013 looks to be even better with a report from the Neo Forum (translated) revealing some specifications about the new Neo N003, which will be a Rio brand flagship device.
As for those specifications, apparently the Neo N003 will come packing a 5.3-inch 1280 x 720 touch screen along with a 12 megapixel rear facing camera, a 3 megapixel front facing camera, 1GB of RAM, and pack Media Tek's latest 1.3GHz MT6589 quad core processor.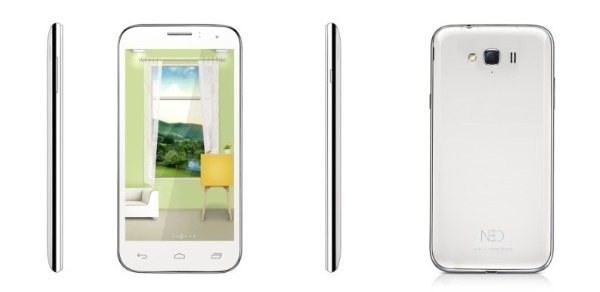 Image courtesy of Android Authority.
The Neo N003 is said to also come out to play sporting a rather larger 3000mAh battery. However apparently the Neo N003 will come running Android Ice Cream Sandwich when the device launches in China, but the word is the handset should receive an update to Android Jelly Bean at some point in the future.
Obviously Neo is attempting to grab as much of the top of the range smartphone market in China from those more well known rival brands by delivering a larger screen quad core Android handset, but as most Android 5-inch and above quad core handsets from those rivals release with Jelly Bean already aboard, the Neo N003 just might be passed over by some simply because of that reason.
I mean why purchase an Android ICS quad core handset when you can buy a Jelly Bean quad core handset from a more well known brand, but I guess when it comes right down to it, it all depends on what price is attached to the device, and perhaps the Neo N003 will be a fair bit cheaper than rival devices, although unfortunately Neo hasn't revealed how much the N003 will cost or just when it will become available in China.
Still if you are over in China and love Android devices, then the Neo N003 will be yet another smartphone you can choose if you wish.