Verizon Samsung Galaxy Note 2 just for the devs
Although we like to keep readers informed about new smartphones and tablets we also like to keep developers up-to-date with options available to them. Today we have news that will interest Android developers as the popular phablet, the Galaxy Note 2, is about to be released by Samsung as a Developer Edition on Verizon. Although there's no confirmed date for when this will be available it's already listed on Samsung's website so it shouldn't be too much longer.
The Samsung Galaxy Note 2 Developer Edition comes in a 16GB model and in Titanium Gray so if you're looking for a color option you're out of luck. You can see this phone with model number SCH-I605 on the Samsung website here and at present no price is shown. However we do know that the Developer Edition of the Galaxy S3 was sold by Verizon at full price and so there's every likelihood the Note 2 Developer Edition will also be sold at an unsubsidized price.
Although some developers are likely to get round paying the full price upfront and use instead a subsidized Galaxy Note 2 with an unlocked bootloader for developing purposes, at Phones Review we cannot recommend this. If you choose to do so and anything goes wrong it is entirely your own risk so don't even think about it if you don't know what you're doing. However for developers who know what they're doing we like to bring you the latest information regarding developer editions of popular devices.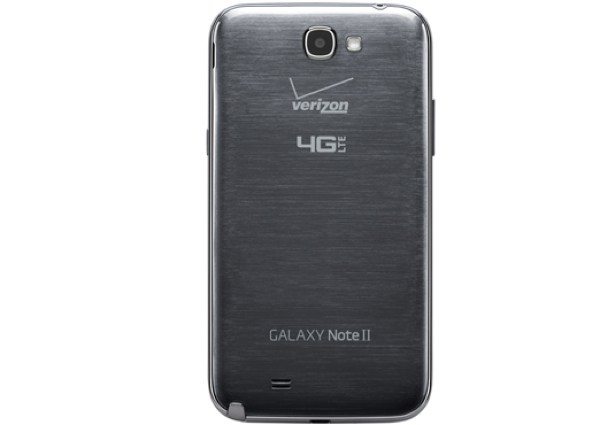 Just as with the standard Galaxy Note 2 the Developer Edition has notable specs such as a 1.6GHz Exynos quad-core processor, 5.5-inch HD Super AMOLED display with resolution of 1280 x 720, 8-megapixel rear camera and 1.9-megapixel front-facing camera, 16GB of internal storage (expandable to 64GB via microSD) and a 3100 mAh battery. It all runs on Android 4.1 Jelly Bean. There's plenty for developers to get their teeth stuck into as the Galaxy Note 2 has a lot to offer such as impressive productivity and also extra security for enterprise using Samsung SAFE.
Hopefully the Galaxy Note 2 Dev Edition on Big Red will be out soon although of course Verizon was the last of the major US carriers to supply the Note 2 and so we hope it pulls its finger out with this one. Are you a developer and happy to see that the Galaxy Note 2 Developer Edition is coming to Verizon? Let us know by sending us your comments.