Elf Yourself app for iOS, Android not yet
We are only a few days away now from the big day with many people getting into the Christmas spirit in more ways than one, and there are a number of fun ways we can use our mobile devices to celebrate the holidays. Today we have a fun iOS application for you titled Elf Yourself, but unfortunately it is not available on the Android platform yet.
Elf Yourself by OfficeMax is a free iOS application that allows you to Elf Yourself and up to four other people, and watch yourself getting down and dancing to a funky Hip Hop Christmas song. The idea first started as a website back in 2006 and has since received millions of hits with users turning themselves or others into fun dancing elf's, and now we have seen the birth of the iPhone application that continues the fun.
The app will allow you to star in your own pop type video but sees you dressed as an elf after you have uploaded an image of yourself to create your own personalized video. You can add images of your friends so they star in the video alongside you either from your camera gallery or even Facebook account.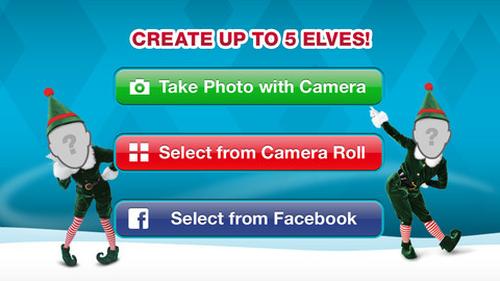 Then you need to select a dance theme and the application will then generate a custom Elf Yourself video that can easily be shared via email or posted to Facebook so all your friends and family can see it. You can choose the Hip Hop dance in the video and create more using other themes such as the Charleston, Classic, 80's, and Soul, which are an option to purchase for £0.69/$0.99.
Below you can see a video of this fun application in action and will really get you in the festive mood, and if you don't have an iOS device you can always visit the website here. Elf Yourself is available on the App Store for owners of the iPhone, iPad, and iPod Touch running iOS 5.1 or later.
Have you used the Elf Yourself service?