Asus Padfone 2 tasty update to Jelly Bean for more users now
There's good news today for Asus Padfone 2 owners as it seems the Android Jelly Bean update is now being rolled out to more users worldwide. Earlier this month we told readers that an over-the-air update to 4.1.1. Jelly Bean had started to roll out in Taiwan and that the global rollout should come before the year was out. It seems that Asus is keeping to its word and Jelly Bean is now arriving in waves for more Padfone 2 users.
The new rollout started yesterday bringing the OS to 4.1.1 Jelly Bean and there have been reports saying that the update has already arrived for the Asus Padfone 2 in regions such as Hong Kong, Japan and elsewhere. Some Padfone 2 variants, TW, CHT and RU have already received a Jelly Bean update but Asus has also now made available update files for the WWE and HK models that can be obtained manually. This a slightly later version of Jelly Bean for the Asus Padfone 2 and brings some bug fixes and other improvements. If you have the Asus Padfone 2 and choose to update to 4.1.1 Jelly Bean you will notice some real benefits.
One of the advantages is that audio quality has been improved and USB Internet sharing enhanced to avoid disconnection. Other changes with 4.1 include GPS optimization and improvements to the camera such as advanced focus and progression in overall image quality. Yet another new feature is ASUS Studio for optimization of video streaming playback and also image editing. The full changelog can be seen at Android Community and you'll find there are also PinPal, BuddyFuzz and Floating Widget apps and a new Quick Settings feature.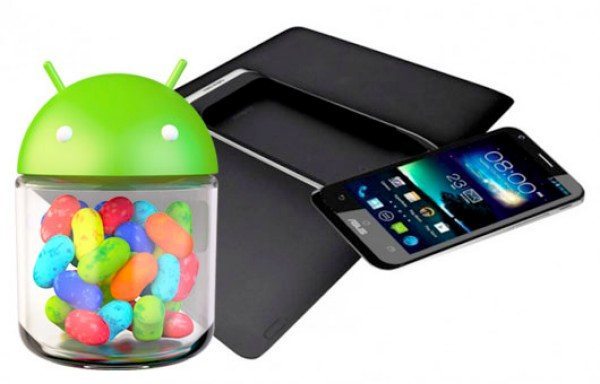 If you are using firmware versions 9.8.8.40 and 9.8.8.5 then the WWE update applies to you, taking firmware files to version 10.4.5.36. If you haven't yet received notification of the 4.1.1 Jelly Bean update for your ASUS Padfone 2 then you can check under the 'Settings' update then 'About Phone.' Downloads are also available from Asus Support here.
Have you been patiently waiting (or not) for Jelly Bean to come to your Asus Padfone 2? If you receive notification that it is now available then let us know and after you receive it we'd also like to hear your thoughts on what Jelly Bean has to offer? Why not send your comments on this to let us know what you think.