Nexus 4 stock fiasco but not just the phone that is MIA
If there's one smartphone story that has disappointed us this year, it has been the saga of the Google Nexus 4 made by LG. The lack of stock persists with many potential buyers left hanging on, either waiting weeks for orders or not even being able to place an order. It's such a shame when the phone itself looks so mightily impressive and it's success, in a way, has been its own downfall. Today though we want to turn to the fact that it's not just the phone that's MIA, but there has also been a distinct lack of official accessories, so Google seems to have missed another golden opportunity.
We must stress right here at the start that nothing we say is a criticism of the Nexus 4 itself. We couldn't be more impressed with this high-end low-cost phone and only wish we could get our mitts on one ourselves. We have documented the sorry tale of the dearth of stock since it was first released back on November 13, and so we won't go over all that old ground again. However if you want to read more about the background check out this recent post of ours. Summing up though we can say that apart from the odd window of opportunity to order through the Google Play Store where it has sold out almost instantly each time, it has been virtually impossible to obtain the Nexus 4 through Google.
In some regions many readers now have shipping dates of several weeks to receive orders that they managed to place, while in other regions the phone is simply listed as 'sold out' with no order option available. Looking at the Google Play Store today we can see that both the 8GB and 16GB models are listed as 'sold out' and a message tells hopeful customers to check back soon. This is proving highly frustrating for many people who are constantly finding themselves checking to see if stock is back in and the lack of communication about this from Google is one of the things we've criticized most strongly.
However something else that is concerning us is that there is also a scarcity of Nexus 4 accessories for those who have been fortunate enough to actually obtain the phone. This is a huge area for extra sales with major device launches and yet Google also seems to have dropped the ball in this area. The only official accessory that we've seen so far for the Nexus 4 is a bumper case, also available through Google Play. Sadly, just the same as with the phone itself, the bumper case quickly sold out and on checking Google Play today we find it still listed as out of stock and not available to order.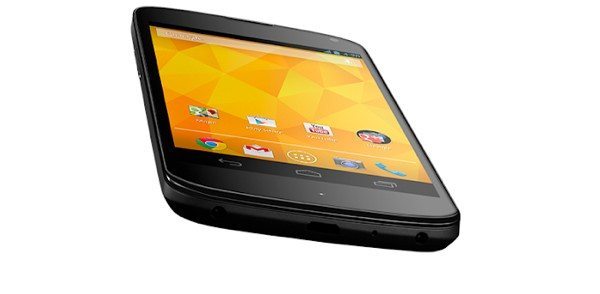 So what about other official Nexus 4 accessories from Google or LG? To be honest unless there's something we haven't yet heard about it's a big fat zilch on this score. Google really seems to have missed a chance here for extra sales and as the bumper case sold out so quickly you would imagine that they would have realized other accessories would currently go down a storm. An article on Computerworld makes an excellent point about this and tells how there have been no other cases, docks or anything else for the Nexus 4. Apparently there was talk for a while of a charging "orb" but there doesn't seem to have been any sighting of this yet.
The same point can be made for the Nexus 7 and Nexus 10 tablets. A magnetic cover for the Nexus 10 has been tested and reviewed and yet still hasn't become available for sale. We also previously told about a dock for the Nexus 7, which looked as though it would be available soon but has not actually appeared. It doesn't seem too much for consumers to ask that a major device be launched with plenty of official accessories available. This is something that many of us enjoy splashing out a bit of extra cash on when we buy our shiny new phones and so the lack of accessories is a real mystery and we wonder how Google can explain this?
Maybe they have enough on their hands to cope with because of the shortages of the Nexus 4, that they haven't been able to turn their attention elsewhere but we'd say again that those lucky enough to already be using a Nexus 4 might well be disappointed at the absence of official accessories. Of course the whole unsatisfying story may have been exacerbated for some as we recently told about two new videos posted to YouTube, a product movie about the phone from LG and a Google video showing the new Photo Sphere function of the Nexus 4.
The videos show the phone off excellently and many more people who saw them might now also want to purchase the Nexus 4 as they do a good job of making the phone look pretty irresistible. However it's a rather strange decision to release the videos when the phone is still so difficult to get hold of, a bit like a kick in the teeth teasing potential customers then saying they can't have it anyway! We're not sure of Google's marketing strategy on this one, promoting something that's just not available, but then we can't fathom the way that Google has handled the whole Nexus 4 launch.
We'd like to hear from readers about the Nexus 4 stock fiasco and also the lack of official accessories. Are you still keen to get hold of a Nexus 4 and will wait as long as it takes? What do you think of the absence of accessories for this hit smartphone? Maybe you're one of the lucky few who have the Nexus 4 and want to taunt the rest of us by telling us just how good (or not) it is? Let us have your comments.