Acer Iconia B1 to rival Kindle Fire and Nook Color
The 7-inch Android tablet space has seen quite a few small slates recently, but as they say there is always room for more. But obviously the big attraction with a 7-inch tablet over a larger 10-inch slate is the price, and it really is all down to the price of a tablet in the end, the cheaper it can be offered the more possibility of the device becoming a success especially in today's economic climate.
Well it seems that Acer has latched onto that affordable price attraction, as according to a report by the Wall Street Journal, a person with direct knowledge of the project has stated that the fourth largest PC maker by shipments in the world is planning on launching an Android slate early in 2013 that will have a price tag of around $99 US.
Apparently Acer is hoping to be the first big brand firm to launch an Android slate priced to take on Chinese white box tablet makers for customers in developing countries.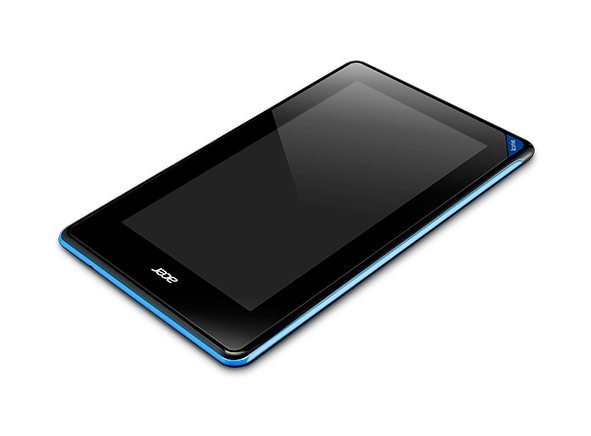 The new Android Jelly Bean tablet will be called the Acer Iconia B1 and is a 7-inch slate with a 1024 x 600 pixel resolution touch screen, and powered by a 1.2GHz dual core processor, and is said to sport similar specifications to that of rival tablets the B&N Nook Color and the Amazon Kindle Fire.
However the Taiwanese company plans on undercutting both of those rival tablets that go for $139, by offering the Acer Iconia B1 at just $99, although the final price tag will be set country by country. However although the Acer Iconia B1 is currently residing with the Federal Communications Commission, it is a device for emerging markets and as such it is unclear whether the Iconia B1 will ever see the light of day over in the good old US of A.
According to the unnamed person familiar with the project, the launch of the $399 Nexus 10 has changed the outlook of competitive pricing and thus Acer has made project roadmap changes in response to tablet market changes, and also in response to Acer's rival AsusTek who have been rumoured to be gearing up to put out an Android slate with a similar low price in 2013.
Furthermore the word is that Acer is also planning on launching a lower priced model of their Windows 8 slates early in 2013 because their current Windows 8 tablets are somewhat too pricey.