Best Android Games 2012 as selected by Google
There are many Android gamers in the mobile space that love playing Android games on their smartphone or tablet, and over on the Play Store there are a great deal of games available, but which of those games are considered the best of 2012? Well hot on the heels of Google selecting the best applications of 2012, they have now selected their best Android games for the year.
Whilst the selection of the best games available on the Play Store was difficult, Google has come up with the selection entitled Games We Love: Best Games of 2012, and include free games and discounted games available on Google Play.
Google's selection range from the cute to the latest blockbuster racing title along with action and shooter games, and as the year is 2012, the Google guys have picked 12 best games for that list.
That list of best Android games includes The Bard's Tale, a funny 3D RPG where you play a selfish rogue that can summon characters via song to join the battle, heal and take damage from you. Then there is Nun Attack, where the gamer fights evil leading their squad against the Fallen Nun with over 40 missions.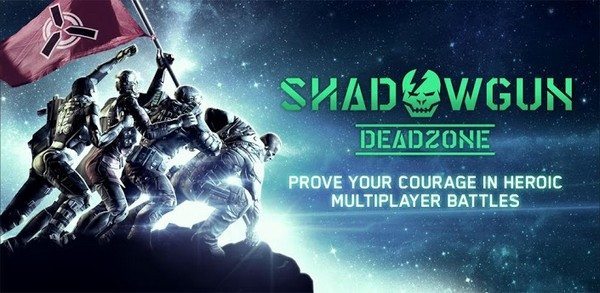 Next up is Granny Smith, which is a cutesy racing platform game where the gamer helps Granny Smith get to the apples before they are stolen. How about ZooKeeper Battle, an action puzzle game where you have to capture as many animals as possible in 30-seconds.
The next one is Devil's Attorney, a turn based strategy game set in the 80's, where the gamer plays defence attorney Max McMann with the object of freeing all your clients. Then we have Strikefleet Omega, a strategy game that has you leading an armada of warships in the defence of the Earth to save mankind.
Or how about Funky Smugglers, a quirky arcade game where the gamer has to smuggle stuff through an airport and features a funky 70's style soundtrack. Next there is ShadowGun: DeadZone, a game that enables you to get into heroic multiplayer battles with up to 12 online players with two modes Deathmatch and Zone Control.
Or if you prefer racing then there is Need for Speed: Most Wanted, where you can evade the cops, out drive your friends and out smart rivals in over 40 of the worlds most exciting vehicles. Or maybe you'd prefer Hamlet, an Android game that features tricky puzzles , unrestrained creativity and humour.
Next is Subway Surfers, a chase game whereby you help Jake escape from a grumpy inspector and his dog, dodge trains, fly with your jetpack, and grind trains to stay ahead. Lastly there is Naught, a game that lets you play with real gravity to feel the motion as you lead Naught through a mysterious underground land.
So there you go, Google's pick of the best games on Android in 2012, do you agree with their choice, or do you have your own list of top Android games for 2012?