Nokia Lumia 920 replacement tipped to be stunning
Mobile phone manufacturer Nokia is currently trying to turn its fortunes around in the smartphone world with its range of Lumia devices that run on the Windows 8 operating system. The Finnish company currently has the Nokia Lumia 920 as its flagship smartphone that is leading the way, and those that have taken the plunge with the device have been pretty impressed so far, but now talk is already turning to its replacement that is being tipped to be stunning with a lighter and thinner design.
Like any successful smartphone manufacturer it seems Nokia is already hard at work designing its next range of smartphones, and according to a report on The Verge the company may start using aluminium for the construction of its next flagship smartphone device. This will be compared to the polycarbonate material that is currently used with the Lumia 920.
The handset that is set to eventually replace the Lumia 920 is currently going under the codename of Catwalk, and the new material being used for the device will mean it will be a lot lighter and thinner than the Nokia Lumia 920.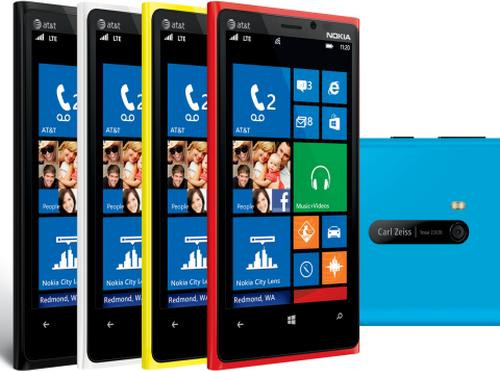 It is also thought that the company are working on another two Lumia devices that will be released sometime this year, but it's the replacement for the Lumia 920 that will likely grab all the headlines later this year. If the claims are true it will be the first time Nokia has used aluminium for a smartphone body since the days of the N8, and it will also put the handset up against the Apple iPhone that also uses similar materials.
In the meantime the Nokia Lumia 920 is set to arrive on more carriers this year after exclusive deals were agreed by the manufacturer in both the UK and US, and hopefully any new hardware that is released this year won't see the same exclusivity.
You would have thought for the Lumia 920 Nokia would have wanted the device available to as many consumers as possible to help build up momentum for the device, and in turn build a fan base for the new handsets. There will be many that are not willing to give the platform or Nokia a try if it also means switching carrier, but the company did something similar with some of its first Windows Phone handsets.
This could be a really important year for Nokia as not only has it got competition from the likes of Apple and Samsung to contend with, later this month it will have the added competition from the new BlackBerry10 offering from RIM.
Have you recently purchased a Nokia smartphone?