Samsung Galaxy Note 2 Jelly Bean 4.1.2 ZCALL2 via OTA or Kies
The Samsung Galaxy Note 2 over in China has already seen its first update to the Android Jelly Bean operating system; however the latest firmware for the device is now available to grab, and that if firmware version N7102ZCALL2 4.1.2 Android Jelly Bean, and this latest version will deliver several new features to the Samsung Galaxy Note 2 N7102.
Samsung have made the Android Jelly Bean N7102ZCALL2 firmware update available both via over the air and through Samsung Kies, so if you have problems with Kies it is probably best to hang on for the OTA update to hit your device.
The new Android Jelly Bean update delivers such new features as Group Cast and and Swipe-like keyboard apps along with new additions in notification toggles, a better browser, a new ink effect on the lock screen, multi-windows view that can also be disabled if desired, a customisable notification shade, and the brightness slider in the notifications panel can now be disabled.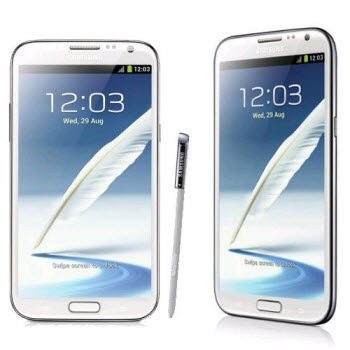 If however for some reason you have tampered with your Samsung Galaxy Note 2 ROM you are unable to update your device via the official channels, you can head over to Android Jinn where they have provided a tutorial on how to install the Android Jelly Bean N7120ZCALL2 update to your device.
Naturally the tutorial does come with a warning that you will require ODIN to flash the firmware to your handset, and they there is a possibility you might lose all existing personal settings and installed applications.
The tutorial is also only for the Samsung Galaxy Note N7120 version and should not be used for any other Android device, and of course if you do decide to flash the leaked version of Android Jelly Bean 4.1.2ZCALL2 to your device you do so at your own risk.
So with that said, perhaps it is best to sit back and wait for that update to hit your handset over-the-air unless Samsung Kies works fine for you.