Swivl multipurpose dock for tablets and DSLR
If you happen to be a bit of a video photographer and use an iOS or Android device or even a DSLR you might be interested in a new motion platform for capturing moving images, and that device is called Swivl. Swivl can be used with a varied range of devices including the iPhone, iPad, Android devices, and DSLRs.
Swivl features a smooth and adjustable pan and tilt motion system and auto-follows the user for self-captured video, and can even make your Apple iPad a remote control for your DSLR. Swivl also enables engaging telepresence control with other mobile equipped Swivl.
The use can use Swivl at home or work with mobile services and devices you already use, and the device incorporates built-in speakers, a wireless microphone and tracking controls that enable you to enhance any existing video chat such as FaceTime or Skype.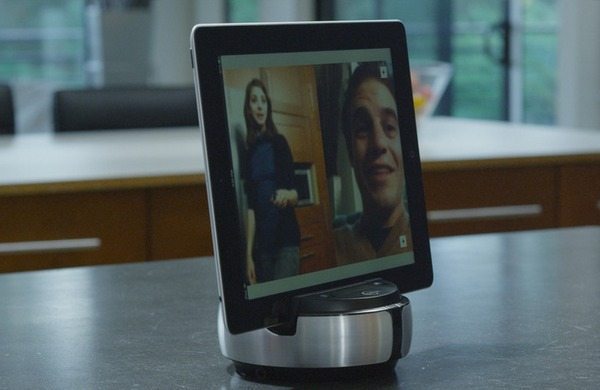 You can use Swivl as a sophisticated motion controlled tripod head for your DSLR, and also makes your iPad a wireless control and command centre for all your video and stills requirements, and with the Swivl DSLR control application the user can set up multi-view shots with remote preview, adjust settings, fire the trigger, and frame the shot.
Swivel also enables the user to turn any classroom or office into a connected workspace as the Swivl is the perfect tool for capturing presentations and lectures and broadcasting them. The device can also of course capture everyday experiences in the home, at school, work or when attending a wedding and such.
The Swivl features a removable cable interface for camera and audio data, WiFi and Bluetooth control, a continuous 360 degree pan, a 20 degree tilt, features a mounting kit for the iPad, DSLR or device of your choice, charges your mobile device, and features rechargeable batteries and AC adapter for delivering up to 6 hours plus operation.
Unfortunately the Swivl isn't available to purchase just yet, as the device is a Kickstarter project looking for a funding goal of $131,828 to get off the ground, and has thus far garnered some $120,000 in pledges with just 8-days to go.
For those that would like to know more about Swivl, we have embedded the promo video for your viewing consideration below so mash that play button to check out the footage, and if you feel Swivl is sometime you could make use of you can make a pledge by visiting the Swivl Kickstarter page.
What do our readers think of the Swivl, could you make use of the device if it becomes available?