LG Nexus 4 vs Sony Xperia Z, the viable option
Every now and then we like to bring readers a comparison between two smartphones that are attracting a lot of attention to help potential customers to decide the most viable option for them. Today we want to look at the LG Nexus 4 vs. Sony Xperia Z as many people will be considering a purchase between these two Android smartphones when both become available. We say 'become available' because although the Nexus 4 was released in November it is still very difficult to obtain through the Google Play Store and still listed as sold out. Meanwhile the Xperia Z was made official yesterday and although no firm date for release has been set yet, it's thought to be due around March.
The lack of supplies of the LG Nexus 4, aka the Google Nexus 4 have been well documented but in a very brief nutshell every time it has become available stocks very quickly sell out again because of the phenomenal demand. At this moment in time it's listed in the Google Play Store as sold out again, leaving customers not even an option to order one for a later date. This has left many people understandably frustrated and some will no doubt have turned to another handset rather than continue the wait. Others may now look to an upcoming phone such as the Sony Xperia Z that has very impressive specs and features and offers a real alternative to the Nexus 4 for Android enthusiasts. We'll take a look at some of the key specs and details for each to give an idea of what each has to offer.
Processor
The Nexus 4 has a 1.5GHz Qualcomm APQ8064 Snapdragon quad-core Krait processor while the Xperia Z also has a 1.5GHz Qualcomm quad-core Krait processor. Both also have Adreno 320 graphics so there's nothing between them on this score.
Display
The Nexus 4 has a 4.7-inch True HD IPS Plus display with resolution of 1280 x 768 and 318ppi. Meanwhile the Xperia Z has a larger 5-inch TFT display with resolution of 1920 x 1080, 441ppi and also the Sony Bravia Engine 2 and OptiContrast technology. While the Nexus 4 display has won praise then, the Xperia Z has a pretty good edge here.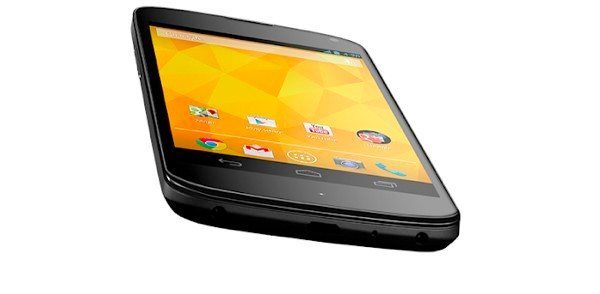 RAM and Storage
There's 2GB of RAM for the Nexus 4 and 8 or 16GB of internal storage, sadly non-expandable. There's also 2GB of RAM for the Xperia Z and 16GB of internal storage, this time expandable via microSD to 32GB so if storage is an issue for you the Xperia Z might be your choice.
Camera
The Nexus 4 has an 8-megapixel rear camera with auto-focus, LED flash, geo-tagging, face detection and PhotoSphere feature with video capture of 1080p and it also sports a 1.3-megapixel front-facing shooter. The Xperia Z steps up to an impressive 13-megapixel rear camera with autofocus, LED flash, geo-tagging, face detection, image stabilization, HDR and Panorama feature. It also has 1080p video capture with continuous autofocus, video light, video stabilizer and HDR and a front-facing 2.2-megapixel camera, making the Xperia Z the winner on this front.
Battery
This is something that heavy users in particular should take into account and the Nexus 4 has a 2100 mAh battery while the Xperia Z has a slightly larger capacity battery at 2330 mAh.
Operating System
Part of the huge appeal of the Nexus 4 is that it's a pure Vanilla Android experience and that's something that attracts a lot of Android fans. It runs 4.2 Jelly Bean, upgradable to 4.2.1. The Xperia Z will release with Android 4.1.2 Jelly Bean, upgradable to 4.2 but also has the Timescape UI and it's very much a personal choice as to whether you will appreciate this or not. For real Android enthusiasts we'd say the Nexus 4 takes this one.
Dimensions
The Nexus 4 measures 133.9mm x 68.7mm x 9.1mm and weighs 139g while the Xperia Z measures 139mm x 71mm x 7.9mm and weighs in at 146g.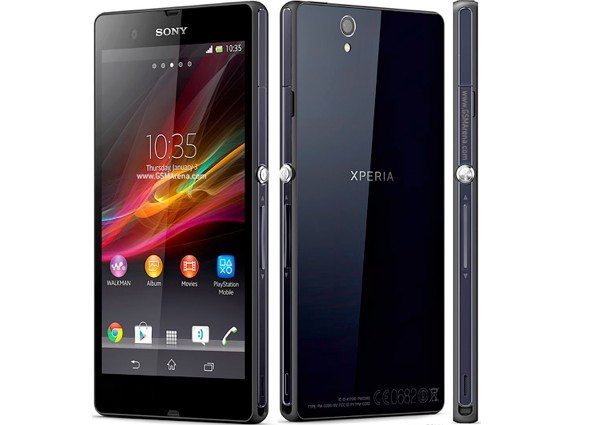 Pricing
This one could be the real dealbreaker as one of the huge factors for the demand of the Nexus 4 was its extremely cheap price. As an example Google Play in the UK is selling it (when in stock!) at £239 for the 8GB model or £279 for the 16GB model. These are unlocked prices, so really competitive, but other prices on different worldwide carriers vary. The price of the Sony Xperia Z has not yet been announced but it's thought that the unlocked version will sell for around £500 in the UK. The big price difference is obviously where the Nexus 4 will impress potential customers.
Obviously we cannot give you every single feature and specification of both smartphones here as they each have so much to offer but other important points are that the Nexus 4 does not have LTE connectivity while the Xperia Z does. Because the Nexus 4 runs Jelly Bean 4.2 it has the impressive PhotoSphere feature but the Xperia Z will receive that upgrade at some point in the future. Both devices have NFC support but the Xperia Z also has water and dust resistance IP57 certification. The Nexus 4 comes in black while the Xperia Z comes in black, white or purple color options.
Different aspects of these two phones will appeal to different potential buyers and both are decently designed which may add to the dilemma but as you can see from the above both the Nexus 4 and the Xperia Z deliver a lot that pleases. The major factor that may help you make a choice though is the price and this is where the Nexus 4 will have many fans, despite how difficult it is to get hold of.
We'd like your thoughts on these two phones. Were you originally interested in the Nexus 4 and will still continue to wait until you can get your hands on it? Maybe you'd rather pay the extra for the Xperia Z with its notable camera set up and excellent display? Let us know with your comments.