Dacor Discovery IQ Android oven with tablet and app
The Android platform is one of the most popular operating systems out there, and in the smartphone space Android looks to be even more popular than iOS. But of course Android isn't just for smartphones and tablets as the popular OS is moving into other non mobile products, and now Android has even made its way into a kitchen oven.
During CES 2013 in Las Degas, luxury kitchen appliance maker Dacor is showing off their new Discovery Wall Oven, and according to an article over on PC Mag, the Dacor Discovery Wall Oven features a built in 7-inch Android tablet.
The Android slate in the Discovery Wall oven along with a companion application enabling the user to cook a meal is if your culinary skills only stretch to a quick search of the Internet. The Android tablet inside the oven is called the Discovery IQ Controller, which is basically a WiFi enabled Android slate.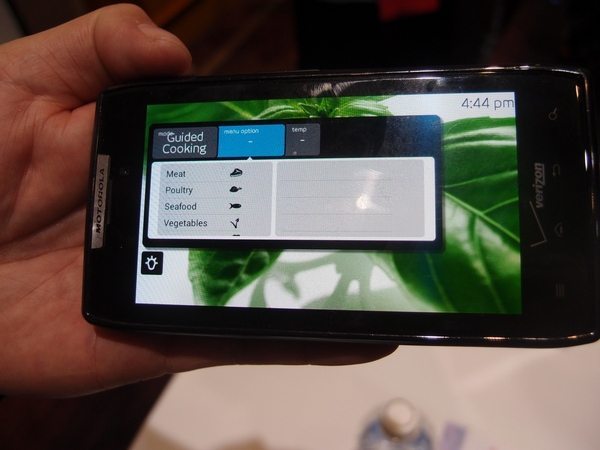 The Android tablet has a 7-inch 800 x 480 pixel touch screen along with 16GB of internal memory and microSD expansion up to 32GB and is powered by a 1GHz single core processor.
As for the Discovery IQ app, the application looks like it could be a game changer for novice cooks, and the application hooks into the oven taking the guesswork out of preparing virtually any meal. So basically if you wanted to roast a chicken, the user simply selects the recipe in the display menu, follow the steps, place your dish in the oven and it will do all the rest, and when cooked the app lets you know via push notification or text.
If you can't get to the oven immediately you have been notified the meal is ready, the app will place the oven in warming mode until you are ready to serve it up, and the app can be remotely accessed via your tablet or smartphone from anywhere in your home.
Furthermore the Discovery IQ Controller also works as a normal tablet with access to Google Play. Price wise the Discovery Wall Oven doesn't come cheap though, as the 30-inch single wall oven will set you back $4,499 whilst a double wall oven commands a price tag of $7,499.
Would any of our culinary readers out there love to own an Android controlled oven, or do you simply think those prices are just too steep?