Rogers HTC One X Android 4.1.1 Jelly Bean update
If you are one of the Android faithful over in the great white of Canada, and you happen to own the HTC One X handset on the Rogers network, back before the holidays the carrier stated that the One X would receive the Android Jelly Bean update sometime early in January. Well if you do own the Rogers HTC One X it would appear that the carrier has kept that promise.
According to a report over on Mobile Syrup, Rogers has now started rolling our the Android Jelly Bean 4.1.1 update to the HTC One X handset, and those that own the device should receive a notification that the update has hit.
If you do own the Rogers HTC One X and have received that update notification apparently you will need to set aside some time to download and install the Jelly Bean update as it weighs in at 635MB.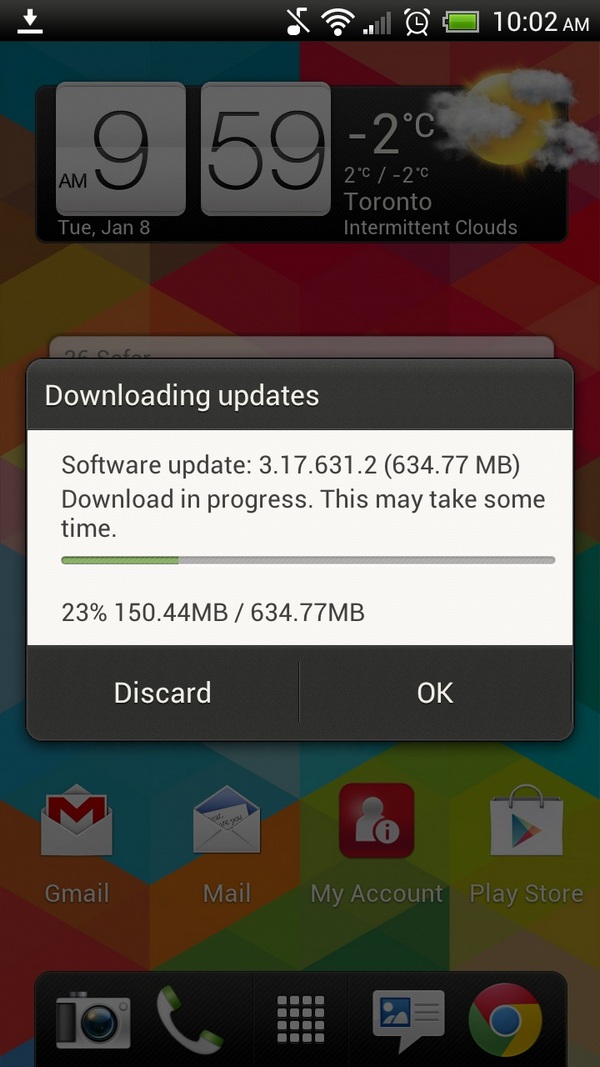 The update will take the HTC One X from Android Ice Cream Sandwich up to Jelly Bean and Rogers is rolling out 4.1.1 and not 4.1 or 4.1.2.
With Rogers rolling out the Android Jelly Bean update to the HTC One X in Canada, it could mean that AT&T could possibly roll out their Jelly Bean update to their version of the HTC one X in a few days time. Typically Rogers and AT&T roll out their update at roughly the same time, so there is a possibility that owners of the One X on AT&T just might see the Jelly Bean update hit their device over the next few days.
Naturally that is just guesswork as AST&T hasn't actually made any official announcement as to just when they will deliver Android Jelly Beam to their HTC One X, but hopefully it should start to arrive before the month is out.
The HTC One X over in Europe and Asia has been playing nice with Android Jelly Bean for a while, and now Canada has joined in the One X Jelly Bean goodness, so let's hope AT&T also deliver that update to their customers very soon.
Any of our Canadian readers with the Rogers HTC One X received the Android Jelly Bean update yet and if so did everything go smoothly or did you experience any problems?