The Sony Xperia Z Impressive Hands-On Experience
The Sony Xperia Z debuted at CES this week, and the Japanese company has high hopes for it to propel the firm to the top of the mobile manufacturer rankings. Sony has dubbed it a 'superphone', and expects it to be more successful than the likes of Apple's iPhone 5 and Samsung's Galaxy S3. Last year's Sony efforts included the Xperia S and Xperia T, and although both devices certainly packed some impressive features, they failed to make the same waves as Apple and Samsung's flagships.
The Sony Xperia Z will sink or swim depending on the strength of its features, and of course if a 4G variant is released this will give it a boost. However, at present it's unclear whether the Xperia Z will be carried by the likes of EE, but high-speed data connectivity would certainly help trump the competition.
Read on to get the lowdown on the brand new flagship from Sony…
Waterproof Casing
The most remarkable feature of the Xperia Z has to be its waterproof casing. As long as all the port covers are securely in place, the handset is water resistant up to 1m deep for up to 30 minutes. If you have ever experienced a heart stopping moment where you accidentally drop your phone into your drink/bath/loo, you will appreciate the concept of a waterproof mobile.
There have been previous Sony smartphones that claimed to be waterproof such as the Xperia Go, however, devices like these are more what you'd call 'splash-proof' and could definitely not withstand being totally submerged like the Xperia Z.
Full HD Display
Featuring one of the first full HD smartphone displays in the world, the Xperia Z offers deep and rich colours, and crisp detailed images. It doesn't matter if you're scrolling through the pics from your last big night out, or watching Breaking Bad in HD, the visuals produced by the Xperia Z are incredibly immersive.
At 5-inches, this screen is big enough to comfortably watch a whole movie on, so your high definition copy of Avengers Assemble will be a pleasure to view on the device. There's a 1.5GHz quad-core processor with 2GB RAM nestled under the hood too, offering plenty of power. So whether you're watching a video on the HD display, multitasking, or using the handset for anything else, there is no annoying lag.
13-Megapixel Camera
Sony is known for its camera prowess, having crammed some pretty hot snappers into previous Xperia phones. However, the camera on the Xperia Z goes that one step further, sporting some really cool features such as Superior Auto. This shooting mode detects the best settings for the conditions in which you're taking the photograph, and automatically implements them. Neat, huh?
The camera's Burst mode is also worth a mention, offering the ability to take 10 photographs per second. This is excellent for grabbing 'blink and you'll miss it' moments at sports events, offering a selection of pictures to choose from. There's 1080p HD video capture with HDR functionality on board too — this minimises dark foregrounds in whatever you're shooting.
Sony's Xperia Z isn't the only handset with a full HD screen, as ZTE's Grand S and Huawei's Ascend D2 were also unveiled at CES 2013 featuring 1080p displays. This poses the question; Are the Xperia Z's other features enough to make sure it stands out from the crowd?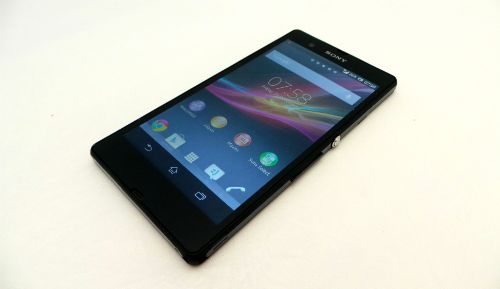 Well, its unique ability to be submerged in water sets it apart from smartphones of its ilk, and the camera functionality is possibly the best seen on a mobile device so far. But, as it looks as though the Xperia Z may well have some competition on the horizon, its success will depend on how well these features are received by the smartphone-buying public. Watch this space and please do watch the YouTube video sent to us via Phones 4 U.
This guest post was written by Abbi Cox of Phones 4u, who offer great deals on a selection of Xperia mobiles from Sony.