MSI Enjoy 71 Android Tablet with half decent specs
For $30 less than the Asus Nexus 7 you can get your hands on the MSI Enjoy 71 Android tablet that comes with half decent specs, the price in Taiwan is about $172 and there is hope that it will be released in the US, no word if it will release there but there is a possibility.
The MSI Enjoy 71 tablet runs on Android Ice Cream Sandwich, which is a slight downfall because Jelly Bean would have been the way to go. Some of the specs are reasonable considering it comes with a 7-inch IPS Capacitive multi-touch LED 1024 x 600 pixel display and a 1.5 GHz Amlogic AM8726 dual core processor.
The main specs include 1GB DDR3 RAM, 2MP Rear Camera as well as a low 0.3MP on the front, for storage it has 8GB of built-in memory, which is the average for affordable Android tablets. It also has Audio jack, micro-USB, mini-HDMI, Wi-Fi, microSD up to 32GB, Built-in Speakers and microphone, 3200mAh Rechargeable Lithium battery, as well as G-Sensor Accelerometer and up to 4 hours video playback.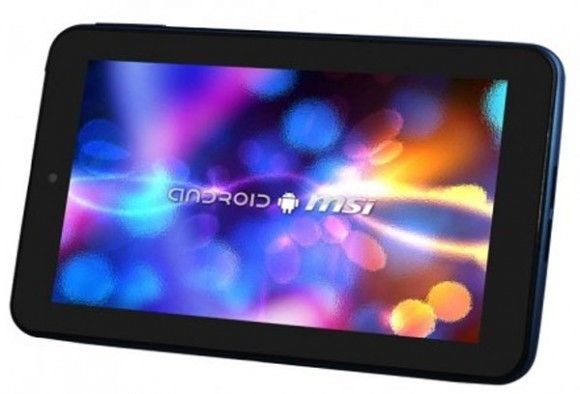 The 7-inch MSI Enjoy 71 tablet weighs in at 10.6 ounces, which is very nice considering it has a lovely looking metal enclosure unlike most other Android tablets that are plastic. A tablet at the price shown above is very good considering the specs, even though we would rather have the Nexus 7 if you can get your hands on one that is via Google Play (They are cheap there).
Please do let us have your comments on what you think about the MSI Enjoy 71 Android tablet?
Source — Mobile Geeks (Translated)