Petite Square excavated wood Bluetooth speaker campaign
Since the birth of the original iPod and the various other versions and smartphones since then, the way we listen to our music on the go has changed dramatically. Many of us will have our entire music collection stored inside our smartphones, but often the headphones or speakers that are used to recreate this stored music leave a lot to be desired. Today we have news of the Petite Square excavated wood Bluetooth speaker campaign.
There are numerous Bluetooth speaker packages available to consumers, but none that would be manufactured from the 50,000 year old Ancient Kauri wood. The team behind this project have enlisted the help of two renowned sound engineers to create the world's first Ancient Kauri wooden Bluetooth speaker.
For those that may be worried the Kauri wood is not harvested from living trees with the Ancient Kauri logs are being extracted from the north island of New Zealand. The speaker is hand crafted with the sound provided by a 2-inch full range speaker.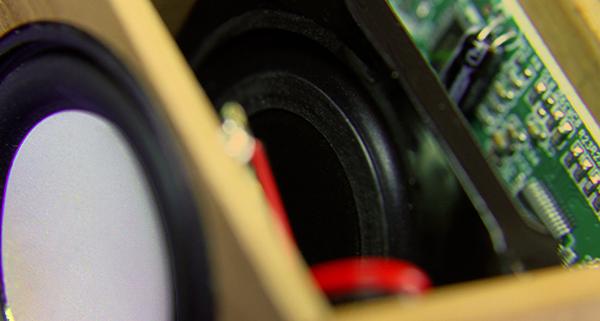 It is promised to provide a high quality sound "with crystal clear details and warm bass response", from a speaker that will fit into the palm of your hand. The 5 watt driver has a titanium cone and a neodymium rare earth magnet, and the renowned Class T Tripath amplifier. It is promised to provide a sound that is only heard in speakers that are much larger.
The speaker uses Class 1 Bluetooth technology that has a range of 100 feet and there is a custom designed 2,500 mAh battery that provides over fifteen hours of playback. Users can get stereo sound by connecting two speakers, and the project is looking for $45,000 in funding with $2,653 raised at the time of writing with another 42 days ago. To find out more and to see more images check out the video below or head over to indiegogo.com.