Lava Xolo X500 dual-SIM Intel smartphone looks boring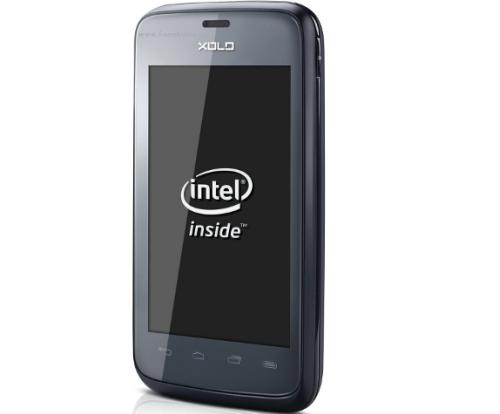 The Android platform is becoming awash with numerous different handsets being released from an ever increasing selection of manufacturers, and recently there seems to be more handsets that feature dual SIM compatibility and one such phone we have for you today is the Lava Xolo X500 Intel smartphone that does look rather boring though.
The company is now launching its second smartphone in India that features an Intel Atom processor and will be priced at Rs. 8,999. The handset will come powered by the Intel Atom Lexington Z2420 that was recently shown off at CES 2013, and is expected to hit the shelves shortly.
It features only a 3.5-inch display with a resolution of 480 x 320 with the processor clocked at 1.2GHz that uses Intel Hyper Threading Technology. There is 512MB of RAM coupled with 4GB of on board storage that can be expanded further via microSD card by up to 32GB.
There is a five megapixel rear facing camera and the handset uses a 1,500 mAh battery unit, and the Lava Xolo X500 will come running the Android Ice Cream Sandwich operating system. At CES Intel revealed the Lexington Z2420 with its technology that has one core and two threads, and is capable of supporting 1080p HD hardware, accelerated encoding/decoding, and also supports up to two cameras that can deliver advance imaging.
This includes a burst mode that can capture seven pictures in under a second in five megapixel quality. The company's first Intel based phone released in April last year was the Xolo 900 that used the Android 2.3 Gingerbread operating system running on the Intel Saltwell 1.6GHz single core processor. Source: NDTV Gadgets.
Do you have a dual SIM smartphone?