RetroArch Android emulator multi gaming platform app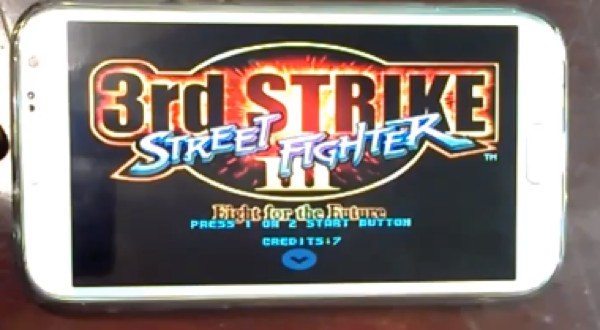 New smartphones and tablets may dominate our headlines but every now and then we like to give news on some of the best apps out there. With that in mind we have details today of an app that Android gamers will surely appreciate, RetroArch Android, an emulator multi-gaming platform app.
For those who have been gaming enthusiasts for years and yearn to be able to play some of the old games that have stuck in their minds, the RetroArch Android app could be just what you need. It's a free emulator app and enables you to play literally thousands of classic games from a wide variety of gaming platforms. Although other emulator apps are available we don't remember seeing anything on this scale before.
We'll give you an idea of the kinds of games available. They are Arcade (emulator: Final Burn Alpha), Cave Story (game engine: NX Engine), Doom 1 / Doom 2 / Ultimate Doom / Final Doom (game engine: prBoom), GameBoy Advance (emulator: VBA Next), GameBoy / GameBoy Color (emulator: Gambatte), Neo Geo Pocket Color (emulator: Mednafen NGP), Nintendo Entertainment System (emulator: FCEUmm / NEStopia), PC Engine / PC Engine CD (emulator: Mednafen PCE Fast), PlayStation 1 (emulator: PCSX ReARMed), Sega CD / Mega CD (emulator: Genesis Plus GX), Sega Genesis/Mega Drive (emulator: Genesis Plus GX), Sega Master System/Sega Game Gear (emulator: Genesis Plus GX), Super Nintendo (emulator: SNES9x Next), Virtual Boy (emulator: Mednafen VB) and finally WonderSwan Color / Crystal (emulator: Mednafen Wonderswan)
Other features of the RetroArch app include plug and play detection for a variety of USB /Bluetooth gamepads, real-time game rewind, customizable touchscreen overlays and being expandable with new cores plus you can make your own cores. There is also extremely advanced pixel/vertex shader support. You can see a video below this story on RetroArch using a Galaxy Note 2.
The RetroArch Android app by Libretro is free at Google Play here and compatible with devices running Android 3.0 or later. Best of all there are no irritating ads to get in the way of the gaming. We'd like to hear your thoughts on RetroArch so do let us have your comments on what should be a very popular app. Are you heading to the Google Play Store right now?