Buy UK BlackBerry Z10 via Phones 4 U & Vodafone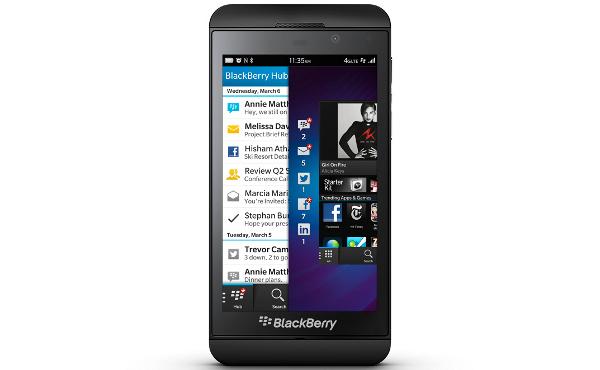 Yesterday we finally got to see officially the new BlackBerry 10 operating system along with the new handsets that will be launching running the software. The BlackBerry Z10 has grabbed most of the headlines and UK residents can buy the handset via Phones 4U and Vodafone and we have some more pricing for you.
Soon after yesterdays showcase we gave you some early pricing for the Z10 in the UK, and now we have some more details for you after being contacted by retailer Phones 4U and carrier Vodafone. The BlackBerry Z10 is available from today on Vodafone both in store and online, as well as via the company's telesales and starts at £29 when taken with the Red Data plan that costs £42 a month.
This comes with 2GB of data downloads with unlimited talk time and SMS texts, or the handset can be picked up free on the £47 a month Red Data plan with the same amount of allowances. For £69 the handset can be had on a £37 per month plan that again offers unlimited calls and texts with 1GB of data.
Also all new and upgrading customers on pay monthly plans can get unlimited data for the first three months via the Vodafone Data Test Drive. There are also some deals for small business users that can get the Z10 for free for £40.83 (ex VAT), and for more information on this click here.
The carrier is also offering customer's information on their upcoming 4G services as the Z10 is Vodafone's first 4G ready smartphone, and they will be advised when the service will be available in their area after purchasing the Z10. For more information on Vodafone's deals click here.
Meanwhile retailer Phones 4U has exclusive access to the white BlackBerry Z10 that is now available online and in its stores with the black model, and is available free from £36 a month contracts on a number of different carriers. The store is also offering a free 64GB BlackBerry PlayBook on £36 a month and above tariffs. For more information on Phones 4U deals click here.