Where to buy Nokia Lumia 620 in UK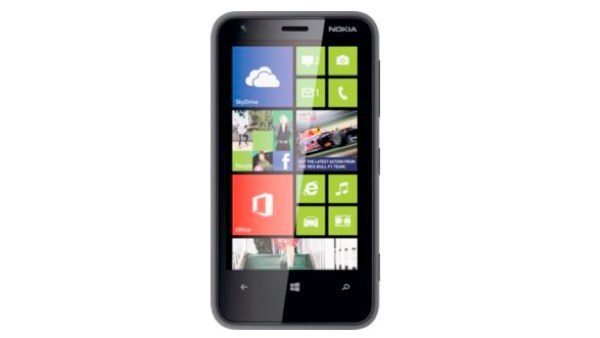 At Phones Review we like to bring you information about smartphones across the market, from the high-end devices to those aimed at being more affordable. The Nokia Lumia 620 may be at the budget end of the spectrum but it has the pleasing distinctive Lumia styling and we think this could appeal to a lot of people. We've rounded up where to buy the Nokia Lumia 620 in the UK along with pricing in case you've decided you want to get your hands on this smartphone.
Just a very quick recap on the major specs first and the Nokia Lumia 620 runs the Windows Phone 8 operating system with its popular tiled layout. It's powered by a 1GHz Snapdragon S4 Plus dual-core processor and has a 3.8-inch display with resolution of 800 x 400, 512MB of RAM and 8GB of internal storage, expandable via microSD to 64GB. On top of this, users will also get 7GB of SkyDrive Cloud storage. There's also a 5-megapixel rear camera, front-facing VGA camera and a 1300 mAh battery along with NFC and Bluetooth 3.0 and it has a range of colorful shells to choose from. For all of the following simply click on the supplier link to go straight to the product page for orders or more information.
Starting with O2 tariffs with a contract. You can purchase the Lumia 620 at no cost for the handset with an 18-month contract at £18.50 monthly. For this you'll get 50 minutes of calls, unlimited texts and 100MB of data or for £21.50 monthly you'll get the same amount of talk time and unlimited texts but 500MB of data. If you're willing to pay a £49.99 price upfront for the phone you can then get it on a 24-month contract as low as £13.50 monthly, which will offer you 50 minutes of calls, unlimited texts and 100MB of data. If you don't want a contract then you can get the Lumia 620 on Pay and Go for £149.99 with various top-up options. For many more tariff choices head to the above O2 link.
On to Unlocked Mobiles.com and here the SIM-free price of the Lumia 620 is £214.98 with next day delivery. Over on Clove meanwhile the SIM-free Nokia Lumia 620 will cost you £226.80 but while the black version is now in stock the white version won't be arriving until February 1. At Argos the Lumia 620 will set you back £199.99 and you can select any one of four microSD cards at half price until July 26, 2013. At HotUKDeals the Lumia 620 unlocked is priced at £180.97 with next day delivery and 3 months free phone insurance.
Finally the Nokia Lumia 620 is also coming to the Carphone Warehouse but at present there is no pricing available and you'll find it listed as 'coming soon' with an expected date of February. Hopefully this selection of places to buy the Lumia 620 should include a supplier that will suit you.
Are you intending to purchase the Lumia 620? Will you purchase on-contract or SIM-free? Let us know with your comments.