Nexus 4 RasBean Jelly Custom AOSP ROM review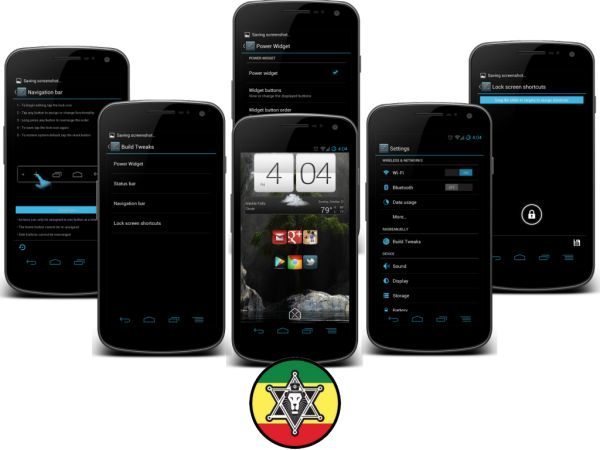 The LG Nexus 4 is one of those typical phones that you want on the cheap but cannot have, yes you can obtain via other routes but you cannot get it for the Google Play Store low price because they are out of stock. If you are one of the lucky ones that does own the Nexus 4 and you love rooting and modding etc then let us bring it to your attention about the new Nexus 4 RasBean Jelly Custom AOSP ROM, if you already know about it then you need not read on.
The RasBean Jelly custom AOSP ROM by Rascarlo, many of you that has the or had the Galaxy Nexus will know about Rascream and this name derives when Ice Cream Sandwich was the latest ROM, so remove the cream from the end of Ras and add Jelly and you get RasBean. Flashing can cause a lot of problems and many do steer clear of it, but there are a few that loves this option and that is why we would like to give you a little review about RasBean.
Thanks to Talk Android (Love You Guys) they have put a mini review together explaining a few things about RasBean, they report that they have never had any problems or bugs with this custom ROM. They mention that if you are into CM or AOKP then you may not like this ROM at all, the reviewer above talks about RBJ being mostly stock Android Jelly Bean 4.2 theme but with a few modifications thanks to Rascarlo.
Clean looks, easy to do and the changed colour of the Navigation Bar matches the same blue that's throughout the ROM, this is a nice free of bloat and very clean. Nexus 4 owners are warned that the CyanogenMod Theme Chooser feature is not within this ROM. For more information about the lovely looking Nexus 4 RasBean Jelly Custom AOSP ROM please read the full review over on Talk Android by clicking the link above.
If you are already running this ROM please do let us know what your thoughts are?