Huawei Ascend P2 & Mini possibly at MWC 2013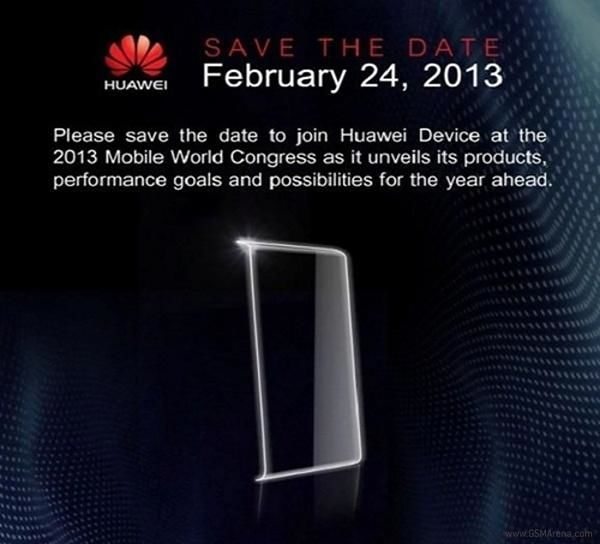 Huawei is doing its very best to be right up there with the top names in the smartphone world, and this year at MWC 2013 that kicks of February 24th the company will be revealing a number of handsets that apparently includes the Huawei Ascend P2 and the Huawei Ascend P2 Mini.
We have heard of companies such as Apple even though these are rumours of producing an iPhone mini, then we have the Samsung Galaxy S3 Mini, so it stands to reason that Huawei wishes to hit both the high and low-end market with the Huawei Ascend P2 and the Huawei Ascend P2 Mini.
The Ascend P2 is expected to be launched with a 4.7-inch display with 1080p resolution, 2GB RAM, 2200mAh Battery, 1.8Ghz K3V2 Quad Core Processor, 13-megapixel camera and come running Android 4.1 Jelly Bean. The Ascend P2 Mini will feature a 4-inch display with 720P resolution, 1GB RAM, 8-megapixel camera and will also run Android 4.1 Jelly Bean.
Is this going to be the case of the Samsung Galaxy S3 mini vs the Huawei Ascend P2 Mini, well when Huawei releases this handset we will be right there providing the comparison of the official specs etc, stay with us because we will be notifying you.
We cannot give you any more information on the Huawei phones at the moment, soon as we know more we will let you know. Would you be interested in the Huawei Ascend P2 or the Huawei Ascend P2 Mini? We will also be covering the MWC 2013 event, please do follow us on Facebook, Twitter or my personal Google+ page.
Source – news.mydrivers