Sony Xperia V 4.1.2 JB update for European countries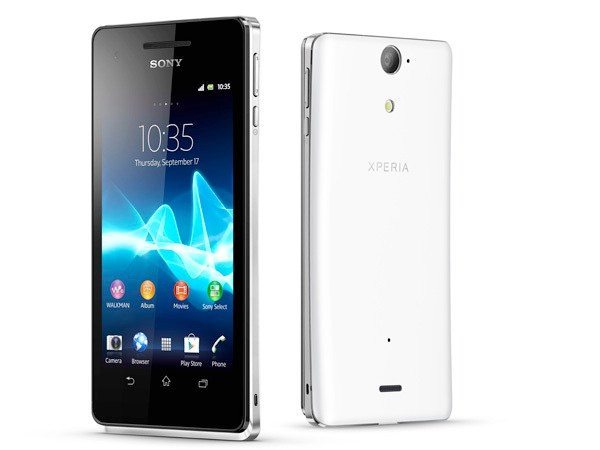 We know how important it is to many readers to get software updates for their smartphones and always try to keep people informed for OS updates coming to their devices. With this in mind there's good news today for owners of the Sony Xperia V who are in Europe, as it seems the Android Jelly Bean 4.1.2 update is now rolling out.
The Sony Xperia V (LT 25i) is a waterproof phone that came out in December 2012 featuring a tasty 13-megapixel rear camera. It launched running Android 4.0.4 Ice Cream Sandwich so the step up to Jelly Bean 4.1.2 will be most welcome. Firmware version 9.1.A.0.490 is being reported as rolling out in countries such as Denmark, Estonia, Germany, Norway, Sweden and Switzerland and will continue to be pushed out to more regions over the coming weeks, bang on schedule.
We're not quite sure if those receiving the update have to connect their phones to a PC and use Sony PC Software to obtain the update but no doubt that will become clear soon. We should point out that carrier-specific versions of the Xperia V are likely to receive the update a little later as is often the way with carrier variants. You may need to be patient a little longer then but at least you now know that the Jelly Bean update is on the way.
We'd really like to hear from readers with the Xperia V. Has your device already received the Android 4.1.2 Jelly Bean update? If so, are you in any other country to the ones we've already listed above? Send your comments to share how the update is rolling out with other readers.
Source: Xperia Blog