Android Neo N003 5.3-inch HD China only release disappointment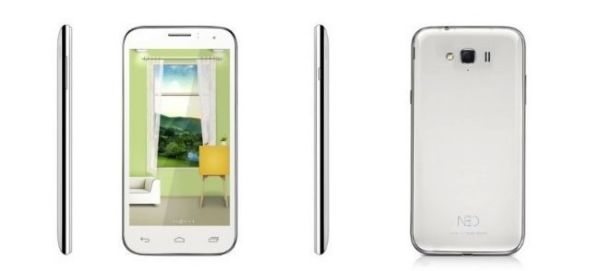 The new Android Neo N003 5.3-inch HD display smartphone (Phablet) will only be released in China, and that is a shame and a big disappointment really considering the price of this lovely looking beast.
We are talking about a mere $160 unlocked for the Neo N003, that is what the Chinese population will pay for such a lovely phablet. When you look at the key specifications this is a bargain, these include a 5.3-inch 720p HD touchscreen display, quad-core MediaTek MT6589 processor, a huge 3,000-mAh battery, it also features a 13-megapixel camera. It is not sure if the operating system will be Android Ice Cream Sandwich or Jelly Bean at this given time, but we will let our Chinese readers know in due course.
$160 for a smartphone that has a 5.3-inch display, quad-core processor and a massive 13MP camera is unbelievable. An official announcement should come next month and we are hoping to see a release somewhere between March and April this year.
It is such as shame that a phone as good as this is staying in China only, the specs on this phablet is just as good as the top smartphones we know ever so well, such as the Samsung Galaxy Note 2, the Nexus 4. If we take a look at the HTC M7 for example, this comes with a 13MP camera, has a smaller display of 4.7-inch HD 720p, the M7 also comes with a quad-core processor and runs on Android. Obviously we would choose the HTC M7 over the Neo N003 just because of the name, but come on $160 for a beautifully spec'd handset is a great deal, please bring it to USA and UK or build something similar.
If the Neo N003 was released in the USA or UK would you consider buying it for the above price?
Source – Giz China