Nokia Lumia 41MP Pureview sensor will cause rivalry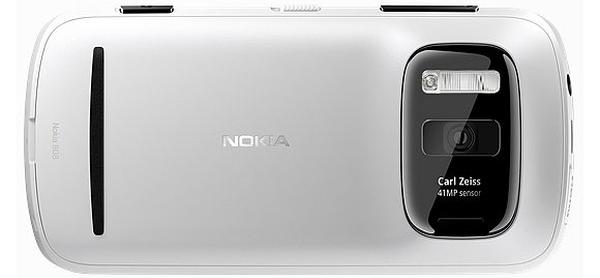 The cameras that come installed on our smartphones have progressed a great deal in recent years, which has meant for many users they have now become the device of choice when capturing those special moments. Nokia has always had a good reputation with cameras on mobile phones, as I can remember years ago being amazed with the unit fitted to my N95, but the Nokia Lumia 41MP Pureview sensor will certainly cause some rivalry among smartphone users.
Last year the company launched its last Symbian smartphone the, 808 PureView, which had the standout feature of a 41-megapixel camera sensor. As long ago as last June Nokia stated that they would eventually bring the technology to its Lumia range of WP handsets, and now new reports have surfaced suggesting it will arrive in the summer.
There were many that wondered why Nokia didn't use the technology when it launched its flagship Lumia 920 handset late last year, but a new model known as the EOS is tipped for release in the summer in the US.
The company first showcased the 41MP sensor back at last year's MWC event with the technology going on to win numerous awards. The main feature of the sensor is to provide quality images when taken in low light conditions, which when taken at high ISO ratings can often provide images that contain a lot of noise.
With the Windows Phone platform it's harder for Nokia to standout from the competition as Microsoft has a tight control over the specification of hardware, but having a handset using a 41MP Pureview camera sensor will certainly give its rivals something to think about as well as be more tempting to consumers that are looking for a new WP8 handset.
Obviously Nokia are not currently commenting on these latest rumours but we can expect to see something more official at the MWC 2013 event later this month. Source: The Guardian. Is your smartphone camera the main device you use?