HTC M4 seen on camera ahead of release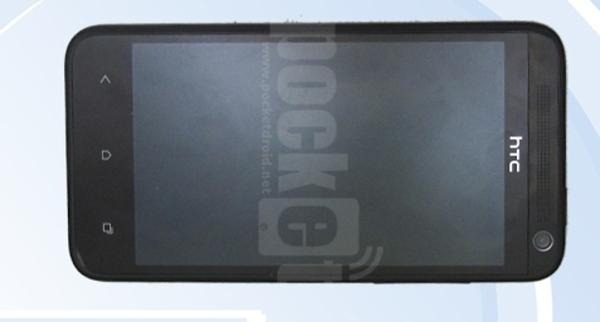 Now we are getting closer to this year's Mobile World Congress event there are more reports and images appearing for a number of upcoming handsets. HTC is looking to improve its fortunes in the coming months with the launch of a number of new handsets, and now the HTC M4 is seen on camera ahead of its expected release.
Most of the focus with HTC recently has been on the much leaked M7 that is set for a March release in Europe, and is expected to be unveiled at an event on February 19th taking place in London and New York at the same time. Meanwhile it seems the HTC M4 will be a slightly lower spec handset but by no means it's not a budget smartphone.
There is talk the device may be shown off for the first time officially at this month's MWC, and the images that have appeared show the handset has a polycarbonate shell with the Beats Audio amplifier.
Other features rumoured to be coming on the device include a 4.3 720p touchscreen display, which will be powered by a dual core Krait processor clocked at 1.2GHz coupled with an impressive 2GB of RAM. There is also supposed to be a 13-megapixel rear facing camera with a 1-megapixel unit around the front.
Storage wise there is said to be 16GB and will be running the Android 4.2 Jelly Bean operating system paired with the Sense 5.0 Android overlay. It seems though that HTC will be taking a leaf out of Samsung's and Apple's books by showcasing their flagship smartphone away from MWC with regards to the M7, but lower spec models could still be making an appearance.
Will you be considering a new HTC smartphone this year?
Source: BestBoy Z via Google Translate.