BlackBerry Q10 release confirmed pricing MIA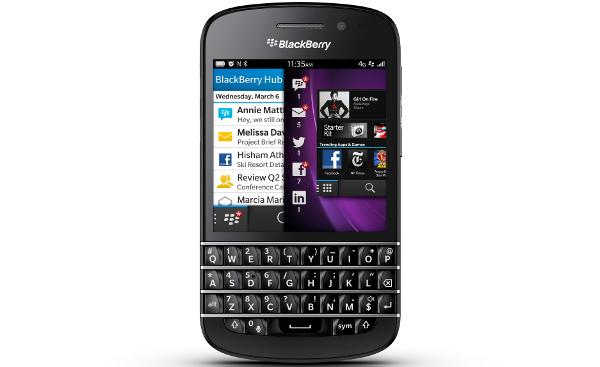 Just over a week ago now the world was treated to its first official look at the new BlackBerry 10 operating system, and at the event the company revealed two smartphones that will eventually be available to consumers. While the Z10 got most of the limelight the company also revealed the QWERTY enabled BlackBerry Q10, and the release date has now been confirmed for some but pricing for the device is still MIA.
While certain regions have already had access to the BlackBerry Z10 and some pre-orders have already begun for the Q10, there was no official word when the handset would become available to consumers. Now though the company has said the device will be released in April but not all carriers and regions will get access to the device then.
We imagine that the likes of the UK and Canada will be among the first countries to offer the smartphone, which has happened with the other handset available on the platform. The smartphone has reportedly been held back so consumers can concentrate on the touchscreen flagship handset.
Originally it was thought the BlackBerry Q10 would become available round six or eight weeks after the Z10 and that appears to be what is happening. The company stated that it expects the first carriers would launch the Q10 in April, but said new pricing and individual carrier information will be announced in the future.
The company also revealed they are working closely with carriers but couldn't give any information about the handsets availability in the US, but there will be many that want the BlackBerry Q10 as it continues the trend of handsets from the company with a physical QWERTY keyboard, but running the brand new OS.
Are you looking to pick up the BlackBerry Q10 instead of the Z10?
Source: TechRadar.