Samsung Galaxy Discover offers stock version of Android 4.0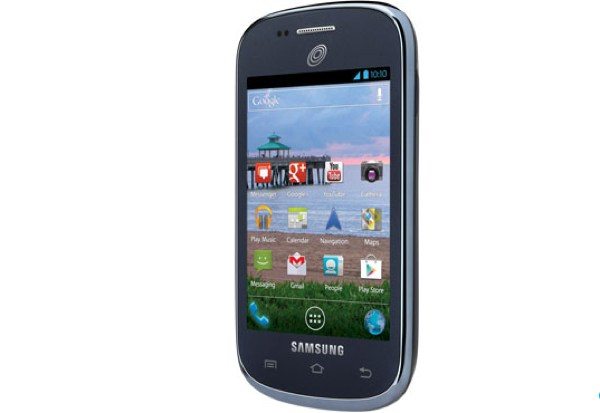 There's a new kid on the Samsung block and it's called the Samsung Galaxy Discover. What makes this a little different from most Samsung devices is that it runs stock Android with no TouchWiz overlay and that's something that will please a lot of Android device enthusiasts. However it's far from being a top-end handset and its stock android is 4.0 Ice Cream Sandwich.
The very popular phone of the moment, the Google Nexus 4 offers a pure Android experience but of course this is the later Android OS, Jelly Bean. The Samsung Galaxy Discover will be running Android 4.0 and will release on both Straight Talk and Net10 in the US. Specs include an 800MHz Qualcomm MSM7225A processor, a 3.5-inch HVGA display with resolution of 480 x 320, and a 3-megapixel rear camera.
The Galaxy Discover also has a 1300 mAh battery for around 8.5 hours of talk time or 11 days on standby and has 2.75GB of built-in storage expandable to 32GB via microSD. It's a decent enough looking handset and it measures 4.59-inches x 2.42-inches x 4.5-inches and weighs in at 4.4oz.
Of course it's possible that the reason the Galaxy Discover lacks TouchWiz is because the specs are two low-end to cope with it but it's nice all the same that Samsung is promoting the lack of overlay as a favor to us. There's no word yet on pricing or when it will become available but we don't imagine it will be too long hitting the shelves as Samsung has already detailed the phone.
Let us know what you think of the Galaxy Discover by sending us your comments. Would you appreciate an affordable smartphone offering a stock Android experience, even if that is Ice Cream Sandwich?
Source: Samsung